5 Beautiful Young Celebrities Who Even Became Famous Before 18 Years (PHOTOS)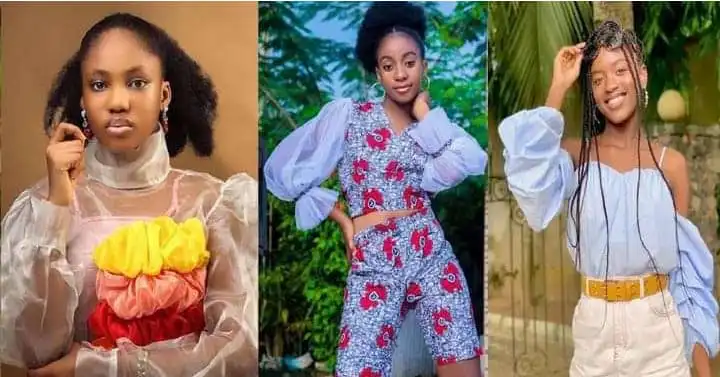 Without a doubt, it is not easy to become a very popular and important person in this life. It requires a lot of hard work, dedication, and the grace of God. While we have so many Nigerian celebrities who became famous in their 20s, there are some young stars who are fortunate to be popular before their 20s. In this article, going to show you 3 Beautiful Young Stars Who Became Famous Before 18.
1. Jeiel Jamina
Jeiel Jamina is among the most beautiful young stars in the entertainment industry. She came to be well known for her role as Olive in the television series titled "Best Friends". The young actress is the real definition of African beauty. The young actress was born on the 4th golf September 2002.
2. Adaeze Onuigbo
Adaeze Onuigbo is also a young and talented fast-rising actress. She was born on the 2nd of September 2005 and comes from Delta State. Adaeze Onuigbo has featured in several blockbuster movies which include: Perfect House Boy, The New Girl in My Class, Karate Kid, Anointed Kids, and several others.
3. Angel Unigwe
Angel Unigwe is another talented young actress, she was born on the 27th of June 2008. According to reports, she was introduced into the entertainment industry by her mother. Aside from being an actress, she is also a model and a brand ambassador.
4. Manser Michelle
Manser Michelle is a young and beautiful fast-rising British- Nigerian actress and singer. She is very popular for the role of Tari in the tv series titled Sugar. She was born on the 3rd of May 2006. Aside from being an actress, she is also a model.
5. Susan Pwajok