5 Short Nollywood Stars Who Are Rich and Famous (Small But Mighty)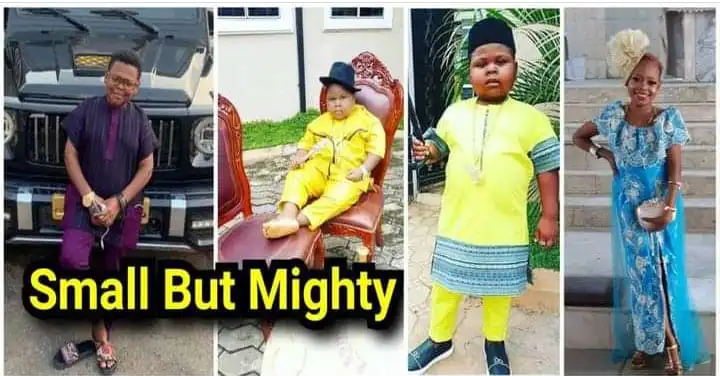 READ: Names like Osita Iheme and Chinedu Ikedieze are household names in Nigeria and beyond. When you look these stars, it's hard to believe they can attain such success despite their height.
The actors and actress on this list have won the hearts of many people and it's a pride to mention that each of them are unique in their own way.
1. Chinedu Ikedieze
First on the list is Chinedu Ikedieze aka Aki. At 43, this man Abia State from has accumulated great fame and wealth in the cause of his career. He is one of thr actors who can be regarded as the founding fathers of Nollywood. He is happily married and a ambassador to numerous brands in Nigeria.
2. Osita Iheme
Osita Iheme is one of the most funniest actor in Nigeria. This funny and talented actor has been in the industry for decades.
Osita Iheme might have a small stature but he is very wealthy. Apart from acting, Osita Iheme has a hotel in Owerri and he is also in Agriculture. Osita Iheme is currently 38 years old and still single. His fame and wealth would surely place him high for a woman's husband.
Osita Iheme magnificent hotel in Owerri
See more of Osita Iheme photos below;
3. Victor Nwaogu
Victor Udochukwu Nwaogu aka Nkubi is a comic actor and on-air-personality (OAP).
This insanely funny actor once revealed that his girlfriend abandoned him because of his height.
Well, he is about to get married soon to a more beautiful lady! Check out his pre-wedding photos below.
4. Chikamso Ejiofor Ozonigbo
This actor has been nicknamed Nwa Eze Ndi Ara. He is regarded as many a the new Osita Iheme because of his size and appearance. When next you see him acting the role of a kid a movie, have it in mind that he will 27 years old this year.

5. Mary Nky Onyemena
Actress Mary Nky Onyemena aka Miss Koikoi has had a rather impressive career Nollywood. She has portrayed many characters and despite her size she is happily married to a handsome white man who she calls bestie.
Her husband loves her dearly and has embraced the beautiful Igbo culture. Below are photos of how he dressed on his birthday 3 days ago.
Which of these short Nollywood stars is your favorite?