31 Lovely Photos of Nollywood Actresses as Little Girls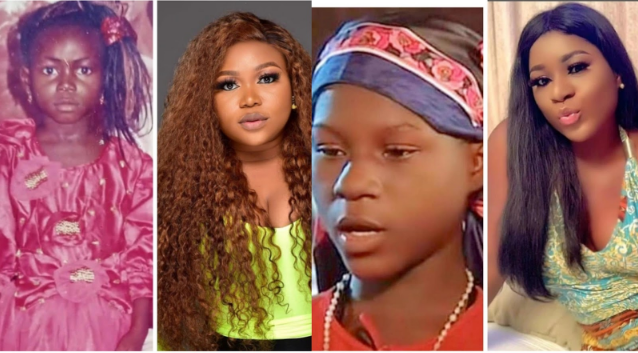 It's fun to take photos and reminisce about your past, but it's also nice to see what other people looked like when they were younger. Have you ever wondered what Nollywood actresses looked like when they were kids?
It's hard to believe, but the beautiful actresses you admire, want to meet, and want an autograph from were once kids. These actresses used to like playing with toys and watching cartoons. Today, however, they are bringing smiles to the faces of millions of people all around the world.
So, how did some of Nollywood's best actresses looked as kids? I've put up a list of 31 Nollywood actresses from their younger years. These childhood photos will give you an idea of how these actresses lived and grew up before they became rich and famous.
1. Ibinabo Fiberesima
2. Mary Lazarus
3. Adunni Ade