5 Lovely Nollywood Actresses That Can Easily Dive Into Modelling (Photos)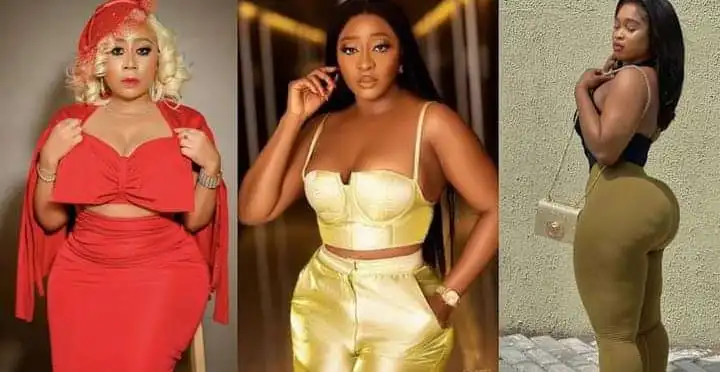 The Nigerian Nollywood film industry has alot of beautiful women, comprising of both the young actresses and the veterans alike.
Although for an industry so big, and which relies heavily on the performance of their actors, having a beautiful face, and a nice figure in such place will only add bonuses to your talents.
However some few women in Nollywood actually have all it takes to be both a model and an actress, such as;
1. Moyo Lawal
Moyo Lawal is a very beautiful actress, her styles of fashion and entertainment earns her the first position on this list.
2. Princess Salt (Chidinma)
Popularly known as princess Salt, she is a very beautiful and talented actress in the Nigerian film industry.
3. Ini Edo
Ini Edo is a very beautiful and talented actress, her sense of fashion style will qualify her for a world class model.
4. Ronke Odusanya
Ronke is a popular Yoruba actress that has as lot of followers due to her beauty.
5. Okeowo Sofuyi
She is another Yoruba actress with thousand of followers online, the mother of two is without doubts the perfect model.