Top 5 Celebrities Who Can Afford Rolls Royce But Are Yet To Buy – See Reason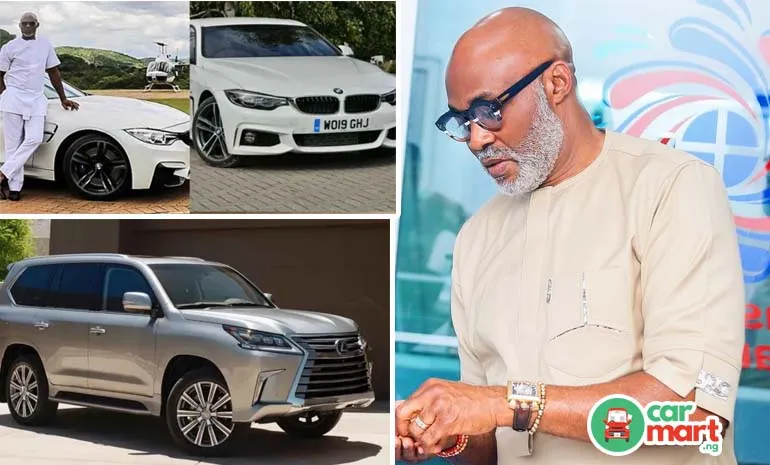 When it comes to choosing a car to buy, it's often a decision made based on car preference and if one can afford it. However, when it comes to celebrities, the challenge is not always a matter of if they can afford it. In fact, celebrities are often wealthy and they don't mind showing off their expensive possessions like cars, houses, jewellery, clothes etc, to their fans.
Luxurious cars like Rolls Royce is vehicles preferred by the majority of celebrities. Rolls Royce is an expensive luxury car that only a few can afford. It boasts of superior elegance, style, and performance that remains unbeatable and unique. Celebrities like Davido, Jeffree Star and many others own more than one customized Rolls Royce in their expensive garage. However, there are still some celebrities, who for reasons not yet clear, are able to afford a Rolls Royce but are yet to buy one. Who are these celebrities? Curious to know them? Find out below:
Jim Iyke
The immaculate Jim Iyke is the richest actor in Nigeria with a whopping net worth of $30 million. That's about 17.1 billion in Nigeria's currency. His real name is James Ikechukwu Esomugha, but he is popularly known as Jim Iyke. Jim Iyke is a charismatic actor with lots of swagger and talent. He started acting in 2001 and has starred in more than 150 movies. Jim Iyke has many awards for his name. He is not only a veteran actor, Jim Iyke is also a philanthropist and a businessman. He runs a foundation with the aim of helping children with disabilities, He also runs a fashion label named Untamed Closet. He also runs a table water bottling company called Burgeon Table water.
The average cost of a Rolls Royce is between 250-350 million NGN. Price varies greatly depending on the customization preferences of customers. Even though Jim Iyke has the money to buy one, he doesn't have one currently. Rather, he prefers to charter luxury rides like the Rolls Royce. For instance, he recently stunned guests at the premiere of his debut movie, Bad Comments, recently, as he arrived at the venue in a luxurious Rolls Royce from the transport company, Bossbus.
NET WORTH: His net worth is estimated at $30 million (approx. 17.1 billion NGN)
Expensive Cars: The richest actor in Nigeria is a lover of good cars. His car collection consists of:
Range Rover.
Mercedes Benz G-wagon.
Mercedes Benz 4matic.
Dodge Challenger
Plymouth Prowler Convertible
 Camaro Convertible,
JOHN MIKEL OBI
John Mikel Obi is the richest footballer in Nigeria with a net worth of over 23 billion NGN. He is the former Super Eagles Captain and former Midfielder in the Chelsea football club in England. He is currently a free agent. He was nicknamed 'Rolls Royce', Britain's state-of-the-art car, by Middlesbrough fans due to his outstanding football performance.
Although Mikel Obi is Rich and can afford a Rolls Royce, it is not confirmed that he owns one. However, he has other luxurious rides to cruise in.
Net worth: 23 billion NGN
Cars: John Mikel Obi owns:
 Mercedes Benz G-class
 Bentley Continental GT.
 Range Rover Sport
RICHARD MOFE DAMIJO
With a startling net worth of over 8 billion naira, one might wonder why the talented actor, Richard Mofe Damijo doesn't own a Rolls Royce. Perhaps, he's not a fan of the luxurious car brand.
The handsome Richard Mofe Damijo, popularly known as RMD, is a talented Nigerian actor that has featured in various blockbuster movies. He began acting in 1986 and has since starred in many first class movies. Richard Mofe Damijo has won various awards including the Best Actor award in 2015 at the maiden edition of the African Movie Academy Awards etc. He was the former commissioner for Culture and Tourism in Delta State.
Even though he doesn't own a Rolls Royce, he has another awesome collection of cars.
Net worth: The impeccable Richard Mofe Damijo has a net worth estimated at $15 million (approx. 8.6 billion NGN).
Expensive Cars: The remarkable RMD has a car collection consisting of:
Mercedes Benz G-wagon.
Toyota Landcruiser
Mercedes-Benz GLE 550
BMW series 4 coupe
GENEVIEVE NNAJI
Award-winning actress, Genevieve Nnaji is one of the richest and most successful female actresses in Nigeria. She has been able to use her talent, creativity and beauty to scale to the top of the Nollywood industry. She is the brand ambassador for some of the biggest international brands such as Lux, Range Rover, Amstel Malta, and Etisalat in Nigeria. Genevieve Nnaji owns multi-million naira houses both in Nigeria and abroad.
With a groundbreaking net worth of $12M (6.84 billion NGN), she can afford any car she wants. However, though she has a luxurious car collection, she does not own any Rolls Royce. Who knows, she might buy one in the future.
CARS: Genevieve Nnaji is a lover of luxurious cars. She owns a:
 Mercedes Benz G-wagon and
Range Rover Evoque.
OBAFEMI MARTINS
Another wealthy celebrity on our list who can afford a Rolls Royce but does not have any is Obafemi Martins. He is a Nigerian footballer, although he doesn't play for the Super Eagles anymore. He was once Nigeria's fastest player and a scare to opponents because of his skilful goal-scoring abilities. Besides football, Obafemi Martins makes money from endorsement and business.
Cars: Even though he does not own a Rolls Royce, Obafemi Martins is a fan of luxurious cars. Here are some of them:
Ferrari Lusso,
a BMW X6,
a Porsche Gemballa,
Mercedes Benz Mclaren, and a
Lamborghini Gallardo.
CONCLUSION
Celebrities love expensive cars, however, while some are stupendously wealthy to own a Rolls Royce, they choose not to.
The post Top 5 Celebrities Who Can Afford Rolls Royce But Are Yet To Buy – See Reason appeared first on Latest car news, car blog news in Nigeria, car import duties in Nigeria, latest car release.