Top 10 People You Wouldn't Believe Own a Private Jet in Nigeria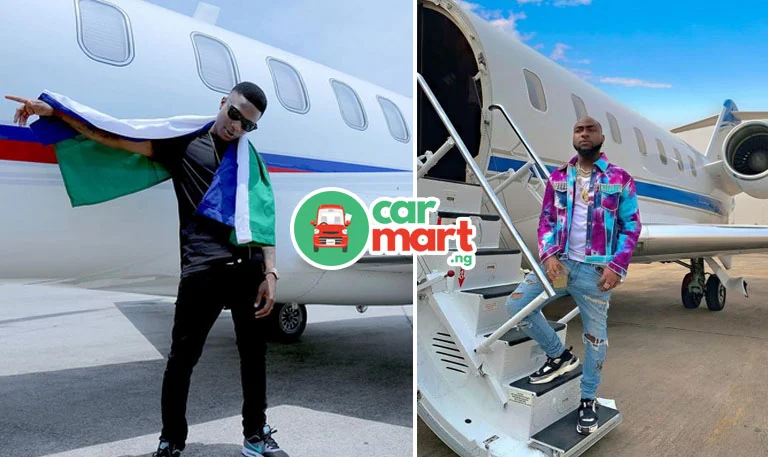 Owning a private jet is one of the most comfortable means of travelling from one location to another. Unlike public travel, with a private jet, you can determine your flight schedule and enjoy all the luxury you want during your trip. Private jets are super expensive; it should not come as a surprise to you that only a handful of Nigerians are able to afford one.
Owners of private jets in Nigeria range from wealthy businessmen to celebrities to politicians and even renowned pastors. Who else is curious to know the private jet owners in Nigeria? Check out the list of private jet owners in Nigeria:
Aliko Dangote
Aliko Dangote has been ranked the richest man in Africa. He is a serial and skilful businessman. The elite business magnate who has consistently ranked as the richest man in Africa hails from Kano State, Nigeria. Considering his net worth, it is not a shock that he has a private jet to ferry him during his business trips. Aliko Dangote was born on 10th April 1957 to a wealthy Muslim family. Aliko's business venture started when he was 8. The start of Dangote Group dates back to a small trading unit in 1977. Now the business has become a conglomerate, handling the welfare of thousands of people.
Folorunsho Alakija
The 70-year-old Folorunsho Alakija is referred to as the richest woman in Nigeria and one of the richest women in Africa. Folorunsho Alakija is not only a prolific businesswoman involved in the fashion, printing, real estate and oil industries but also a philanthropist. She made her fortune in oil, fashion and printing businesses. She is one of the high-profile and well-honoured women in Africa. She is the proud owner of a private jet which she calls Global Express XRS.
Mike Adenuga
Mike Adenuga is CEO of Nigeria's second-largest Telecom operator after MTN. His massive net worth has made him an economic force to reckon with in Nigeria. He made his fortune in the oil business and telecommunications. His company, Globacom is a major competitor to MTN and has over 52 million subscribers. Globacom also has a presence in Benin, Ivory Coast and Ghana. He owns stakes in the Equitorial Trust Bank and the oil exploration firm Conoil (formerly Consolidated Oil Company). Being a wealthy and busy man, Mike Adenuga has a fleet of private jets including Bombardier Global Express XRS, Falcon 7X, and Bombardier Challenger 604.
Davido
The one who calls himself 'Omo Baba Olowo' meaning 'Son of a wealthy man has to have a private jet. Davido is one of Nigeria's topmost music artists. He's the son of Nigerian billionaire Adedeji Adeleke, although he claims he earned his wealth through his hard work in the music industry. Davido doesn't hesitate to show off his wealth on social media. He is one of the youngest Nigerians to own a private jet, a Bombardier Global Express 6000. Davido's private jet price is approximately $62 million. It requires maintenance of about N252,000,000 to N1,440,000,000 each year. There are rumours that this jet belongs to his dad. Davido's dad also has a Bombardier Challenger 605 as another of his jet acquisitions.
Orji Uzor Kalu
Orji Uzor Kalu was already wealthy before he became a senator in Nigeria. He is the CEO of Stok Holdings, which has many interests in shipping, banking, oil trading, and more. He is also the owner of two newspapers: the daily sun and the new telegraph. He was a former senator representing Aba Constituency and served as the governor of Abia State two consecutive times. He owns various private jets, one of which is worth a little over N11 billion. His fleet of private jets includes one Gulfstream G650, one Bombardier's Global EXP XR and three Gulfstream IV.
Asiwaju Bola Ahmed Tinubu
Bola Ahmed Tinubu is one of the iconic and well-known politicians in Nigeria. He has once served as the president of Lagos state and is currently aspiring to be the President of Nigeria. His wife, Oluremi Tinubu is a senator representing Lagos Central District. She is one of the longest-serving senators in the National house of assembly. It is reported that Bola Ahmed Tinubu has two private jets worth billions of naira.