Things You Should Know About Chioma Chukwuka's Marriage, Husband and Children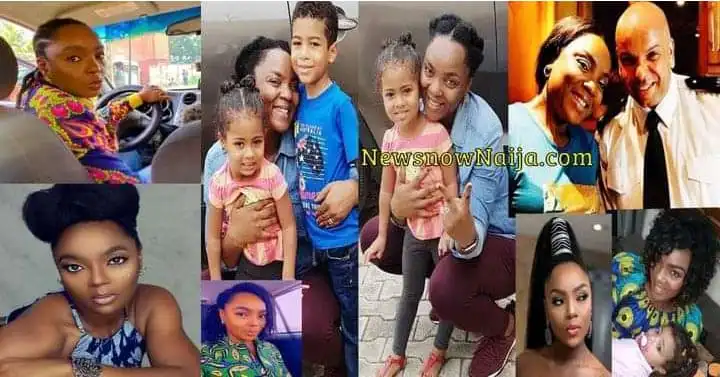 Who is Chioma Chukwuka?
Chioma Chukwuka Akpotha is an award-winning Nollywood actress who has acted in over 300 movies. She is one of Nollywood's most popular actresses.
Asides from acting, Chioma Chukwuka is also a public speaker, film director, and movie producer. She is also a businesswoman. Chioma owns a popular capacity-building platform called "MasterClassChioma.com" where she trains budding and passionate actors on the rudiments and technicalities of excelling in the acting career.
In addition, Chioma Chukwuka is the CEO of Oma World Company which deals in filmmaking, grooming, screenwriting, film financing and producing.
Chioma Chukwuka's marriage
Nollywood actress Chioma Chukwuka is currently married to Lagos-based business executive, Franklin Akpotha. They tied the knot in 2006 and have been together ever since.
Chioma Chukwuka has done an excellent job in keeping her marriage and husband away from the media. She has never posted pictures of her husband, Franklin Akpotha, on social media and the couple have not been seen attending events together.
This picture was reportedly taken around 2006 during Chioma Chukwuka's traditional marriage ceremony but the man beside her appears to be Chioma's younger brother, Tochukwu Chukwuka, and not her husband.
Even Chioma Chukwuka and Franklin's wedding ceremony was a private event with only a few guests in attendance. The 41-year-old actress also ardently avoids personal questions relating to her marriage to Franklin Akpota during interviews.
Chioma Chukwuka's Husband, Franklin Akpotha biography
Franklin Akpotha has been married to Nollywood actress Chioma Chukwuka since 2006. A source informed us that Mr Franklin is "a quiet man who lives his life off the Internet and social media".
This picture has been widely circulated in the media as the image of Chioma Chukwuka's husband, Franklin, but there is no confirmation that the man is actually Mr Franklin Akpotha.
Information regarding Mr Franklin Akpotha's background, career, and marriage to Chioma is not known. When asked in an interview about her husband, Chioma Chukwuka stated that she is happily married to him.
According to her, her husband is loving and understanding. She also mentioned that he is super supportive of her career, and helps her to achieve her full potential. The actress revealed that it was a joint decision by her husband and her to make their lives and family affairs private.
Chioma Chukwuka's Children
Chioma Chukwuka is currently blessed with two children who are both boys. Her first son was born in 2007. Chioma Chukwuka's other son was born several years later.
As you would expect, Chioma Chukwuka has kept every information regarding the names, ages, and childhood of her two children away from the media.
The picture below shows Chioma Chukwuka hanging out with her bestie, Ufuoma McDermott's children.
Chioma Chukwuka hanging out with her bestie, Ufuoma McDermott's children.