See Alleged Photos Of Nigerian Celebrities Before And After Plastic Surgeries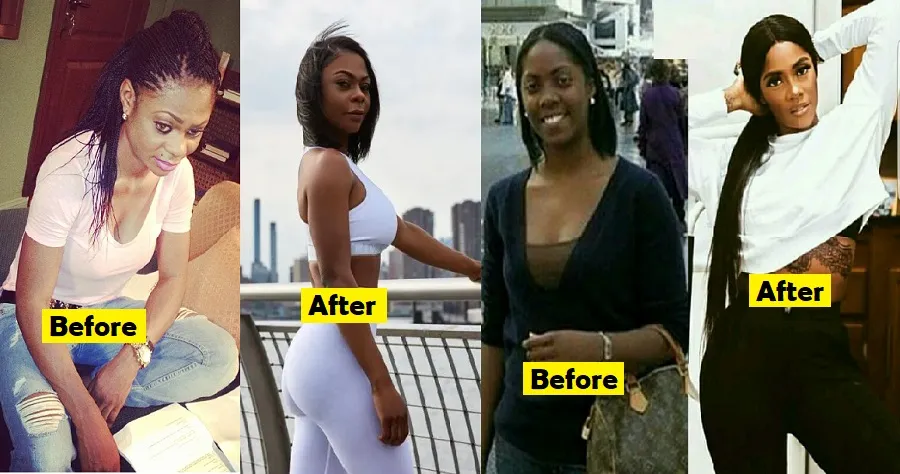 The Nigerian movie industry, Nollywood, is being slowly influenced by American trends.  Lots of our celebrities are now following the trend of having a plastic surgery.
Some have admitted to this, while others chose to deny the fact. The entertainment scene is however not free from these plastic surgery rumors. Although it's not that rampant when compared to those of their foreign counterparts. In this piece, we share with you the Nigerian celebrities who had been rumored to have done plastic surgery.
1. Regina Adeola
She is a Nigerian singer and was reported to have spent $80,000 on her plastic surgery. She wanted to have Angelina Jolie's lips. She also spent $5,000 after the surgery for healing.
2. Rukky Sanda
She posted the above picture on her instagram page shortly after a botox injection. She also confirmed that her nose was done.
3. Ebube Nwango
Rumors had it that she got her breasts done. She however denied these rumors.
4. Karen Igho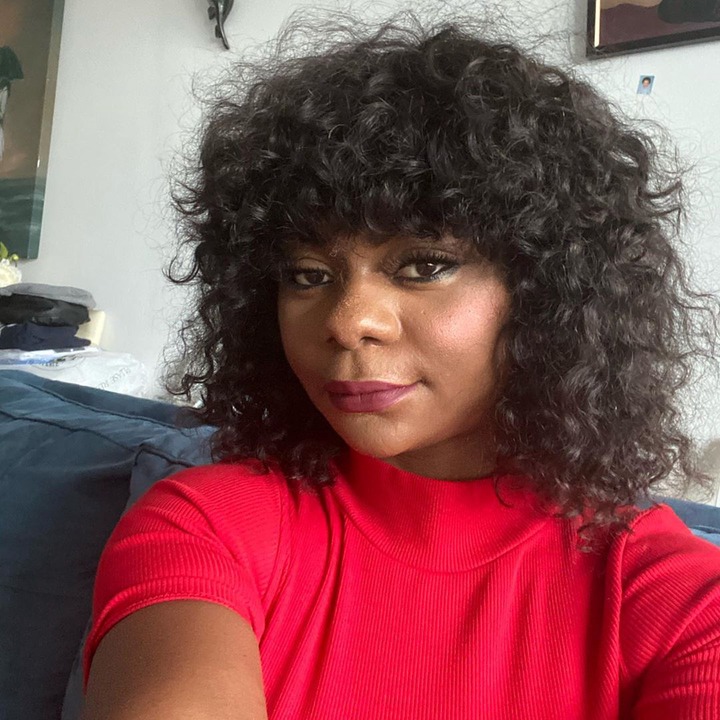 Her b.0.0.b.s have been seen as being fake right from her days in the Big Brother Africa show. She is a breast cancer survivor. It is thus not a surprise if she has done a b.r.e.a.s.t implant for medical reasons.
5. Uche Jombo
She was rumored to have done a surgery on her nose. She however denied the rumor. Another rumor then surfaced that she had her teeth done. She couldn't deny this because it was obvious that her teeth have changed in shape and color.
6. Tiwa Savage
Her nose looks slimmer than it used to. As a result, it was rumored that she had her nose done. She however waved aside the rumor by saying it was simply the work of makeup and contouring.
7. Dabota Lawson
The ex-beauty queen was also rumored to have had a plastic surgery. However, she didn't deny it. She had a nose job and liposuction. The surgery cost her $30,000.
8. Cynthia Morgan
Rumor had it that she did a cosmetic surgery and breast implants while she was based in the United States.
9. Mochedda
She came into limelight in 2009 with award-winning songs. Although she's been absent from the music scene for a while, she has got people talking due to her big booty and it's rumored the transformation can be linked to plastic surgery.
10. Agbani Darego
She is the beauty queen that brought glory and pride to Nigeria. She also made history as the first black woman to win the Miss World title. Shortly after winning the title, something different was noticed about her face.
Within short time, rumors were flying around that she got cheek implants to give her face the chisel cut feature.