PAINFUL: 3 Nollywood Actresses That Tragically Lost Their Only Child (See Photos)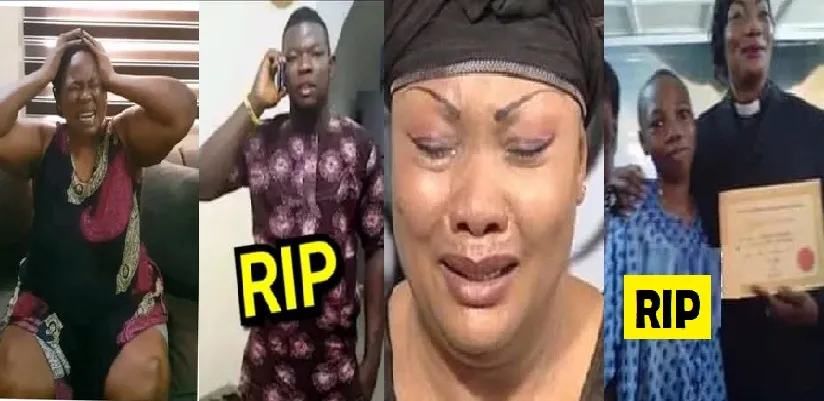 A parent burying his or her own child is something no one would wish for another, not even the worst enemy as it is one of the most painful experiences one can ever go through.
Some Nollywood actresses have fallen victims to such circumstances as they had to bury their children after battling various illnesses.
Eucharia Anunobi
Eucharia Anunobi's only child, Raymond Ekwu, died in August 2017, after battling sickle cell anemia for so many year.
Raymond Ekwu, although was full of light and hope did not go beyond his age as death took him away at the age of 15.
In 2017, revered Nigerian actress Yinka Adebanjo, lost his only child Adetoun Lateef on June 3, 2017.
Adetoun Lateef was reportedly playing football with friends when he slumped and died.
Ada Ameh
Ada Ameh could not enjoy the fruit of her labor as her only child who is a girl, Aladi Godgifts Ameh passed away on October 20, 2020, the same day Lagos experienced its first massacre during a peaceful #EndSARS protest at Lekki Toll Gate.
The 'Johnsons' star broke the sad news on social media but she did not disclose what actually killed her daughter.