Nobody Shines Forever; See 20 Nigerian Musicians Who Thrilled Us In The Past (Photos)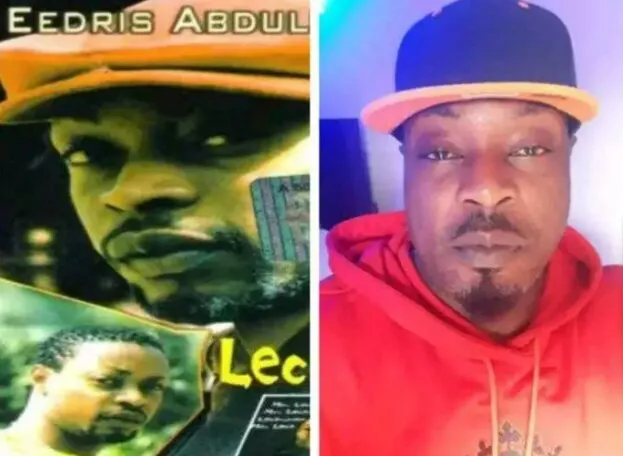 The fact that all the world is a stage; you play your part and off you go should make you to always do your possible best at any given time. (Apologies to Shakespeare). At any given point, you are just expected to bring your best foot forward, make your deliveries topnotch, hold down the moments and make them last forever.
Now about music, it is to the soul what philosophy is to logic and that is why it has remained a very strong support system for those who can dabble their way into the Music Industry. While some are born with this usual but uncommon talent, others developed interest for it, jumped into it with both feet and now they're enjoying relevance.
However, the major interest of this article is neither about those who came and left sooner than necessary, nor is it about those who stayed relevant well enough releasing hit tracks and albums back to back, nonstop (ahead-ahead).
On the strength of the above topic, Newsnownaija has decided to throw his full weight around digging up how some Nigerian musicians who were on top of their game fared in the early 2000's. To further whet your appetite, Newsnownaija has decided to lead you on by adding some few lines to their hit tracks then. Scroll down and feed your mind;
1. Eedris Abdulkareem
I personally love this guy. His flows and his songs. The lines he projected in his song "Mr. Lecturer" still make sense in such a time as this. Do you remember,
"I'm in love with my studies
My HOD wanna get on my kneels"
2. Tony Tetuila
This dude was good with his songs then. He had a way with beats. My favourite then which is probably yours was,
"You don hit my car, Oyinbo repete
I say, you don bash my car, gbese repete"
3. Esther from Defunct Resonance
Pretty looking lady, lovely voice and sang beautifully at the time. Her songs,
"Leelee (5x)
Lekene mo
Sochi ma e (2x)"
4. Original Stereo Man (Sample Ekwe)
How time flies! His hit song "Sample Ekwe" was some sort of an anthem for the Deltans at the time. Nothing compared to his Galala kind of dance for the Warri guys.
5. Sunny Neji
After a period of donkey years, Sunny still looks great. This dude rocked our stereo with remarkable hits like "Oruka" and "Mr Fantastic". What about his "Tolotolo" then, his songs always made sense.
6. Klever Jay
Do you remember "koni koni love"? This is the guy that thrilled us back then with those lines.
7. Terry G
For our honourable Indomie generation, what Naira Marley is to you guys today, that's what Terry G was to us. I love him personally for ringing his bell amidst those his almost crazy beats.
8. Kelly Handsome
Kelly Handsome's "Maga don pay" remains one of his best offerings in his musical career. That dude was good. Do you still remember, "Too much money, problem how to spend it, plenty dollars"?
9. Marvelous Benji
I wonder if you still remember this guy. His style of dance and music became highly sought after in Lagos and Warri respectively for clubbers.
10. Konga
He raps very well. He's the man behind "kabakaba".
11. W4
I actually hoped this dude here was going to stay, but he left too soon after dropping one powerful hit track. His otherwise best offering was "SOLO" and I still wonder why he did not live up to expectation to fulfill the promise he made in that song. He sang he'd make sure he would make sure he would be up on our dailies, that we would even watch him on our tele, all night long and stuff. How I miss him!
12. Jahbless
This guy broke into the Nigerian Music Industry in 2009 with his hit track and it was such a thing of beauty to hear his lines then.
13. Naeto C
He made us vibrate with 10 over 10, indeed levels changed for him.
14. A. Y. Com
He sang "Pass me your love" lines
15. Weird MC
I won't forget this lady's music video, "Ijoya". It was shot in 2D and it came with an incredible dance step. Do you even know that it was Don Jazzy that produced that beat and it was in 2006? Now you know.
16. Sasha P
A great and talented lady. She's the self proclaimed first lady of Nigerian Hip Pop. She did music beautifully in a male dominated industry.
17. Olu Maintain
You can't talk about block buster songs in the heat of 2008 and you skip "Yahooze". It even brandished a particularly peculiar kind of dance step in that regard.
18. Bigiano
A talented music star at the time.
19. Mocheddah
Asides the fact she's really beautiful, she's talented in many ways than one. She sings, she raps and she's skilled at these things.
20. Paul Play Dairo
Amongst many other reasons for which I admire Paul Play music, his hit song at the time, "Angel Of My Life" did a certain something for me. That song remains a landmark till tomorrow.
These musicians made us proud and registered their presence in music and cannot be forgotten. And so, while this article is written in honour to them, it is equally designed to reawaken that love for those hit tracks.
The post Nobody Shines Forever; See 20 Nigerian Musicians Who Thrilled Us In The Past (Photos) appeared first on Newsnownaija.