Nigerian Man Riding Powerbike From London To Lagos Arrives Africa Within 5 Days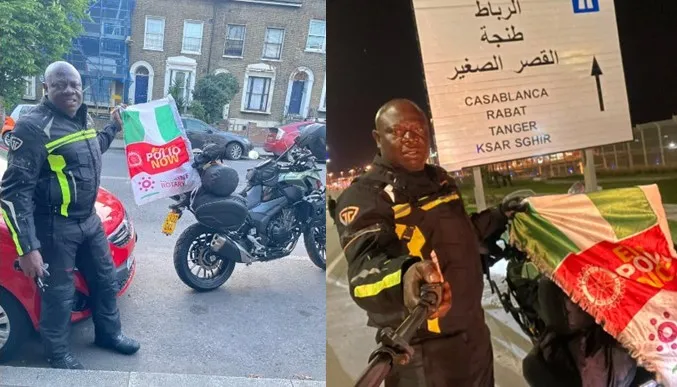 A Nigerian man identified as Kunle Adeyanju who began a London to Lagos ride with his powerbike has landed in Africa after traveling for five days.
A source reported earlier that he embarked on the cross-country trip from London, UK on April 19 as he noted he is is expected to last on the road for 25 days and cover 12,000kms.
Kunle took his Twitter account on April 25 to announce that he has reached Africa. He shared a photo of himself at the Casablanca boundary in Morocco.
According to him, the charity ride is aimed at raising funds which will be dedicated to primary healthcare, Polio plus project, water and sanitation.
"BREAKING NEWS!!!!
I am in Africa!!!