Moment DJ Cuppy, Mr Eazi, Femi Otedola and others spend family time together on N2.2 Billion rented yacht (Video)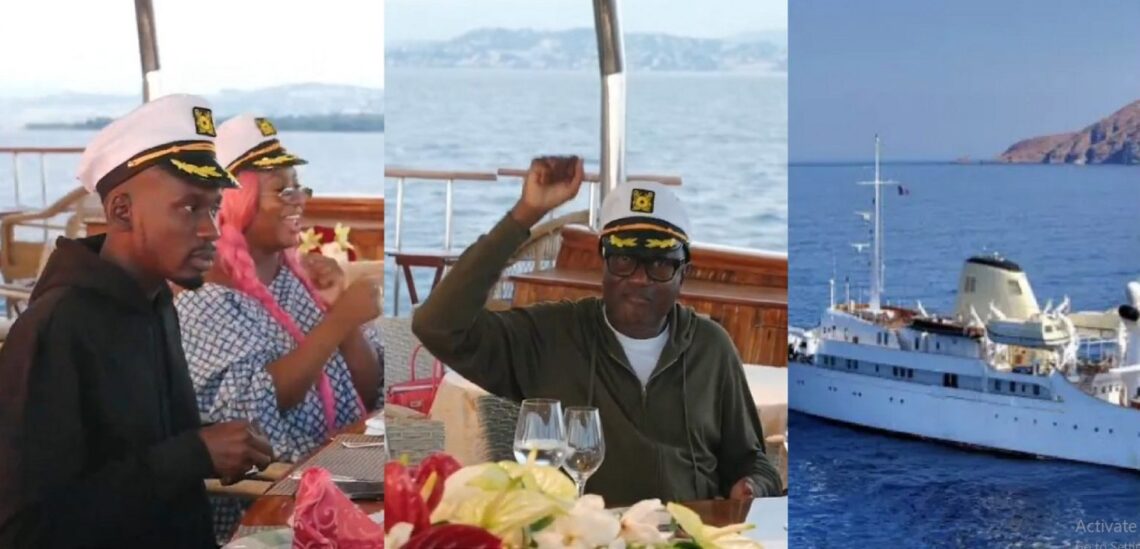 Nigeria disc jockey, Florence Otedola better known as DJ Cuppy is singing her father, Femi Otedola's praises.
The entertainer, who is currently sailing on the Mediterranean sea, took to her Instagram page to share a clip from their birthday preparation.
Praising her dad, DJ Cuppy noted how her father worked hard to make his dreams come true.
She recounted how he always dreamt as a little boy to visit Aristotle's yacht, because he is his role model.
Making his dream come true, Otedola rented the yacht for three weeks to mark his 60th birthday.
Praising him, DJ Cuppy stated that anytime she looks at him, she sees how happy, accomplished and disbelief he is.
DJ Cuppy made an interesting revelation, as she revealed how in disbelief her father still his over making his dream come true.
WATCH VIDEO BELOW:
For her, this is what looks like.
"My father @FemiOtedola always dreamt as a little boy to visit the iconic 99m super-yacht CHRISTINA O because it was owned by his (and my) role model Aristotle Onassis.