Meet 7 Most Stylish Female Nigerian Comedians (Photos)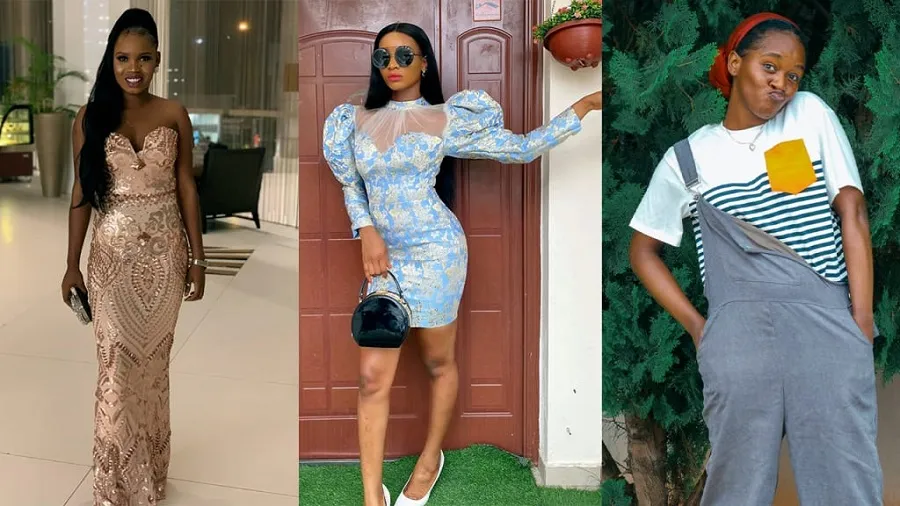 Here are 7 Most Stylish Female Nigerian Comedians.
7. Real Warri Pikin
Relatively new to the scene, Anita Alaire Afoke Asuoha popularly known as Real Warri Pikin is killing the game.
She started pursuing comedy seriously when she was broke and depressed, and then said to herself, "why not start making videos to motivate and inspire people in a funny way." Cut to all these months later and her stand-up clip posted on AY's Youtube page was one of the most trending videos last month in Nigeria.
She's also a wife, many people don't know this. We must say, whoever the man is she's married to, he is a lucky man. Because not only is Real Warri Pikin really funny, she's also a really beautiful woman with great style!
6. Chigul
Chigul started just like most female comedians these days, on the internet. Posting little clips here and there made her go viral, and as quickly as her star begun rising, Chigul didn't let it slip. She took every opportunity, venturing into stand-up comedy, acting, and even music.
Recently, she started hosting a Nigerian dating show titled Dating Game Nigeria. The hilarious Chigul is not slowing down for anybody. And so is her sense of style.
5. Dat Warri Girl
Tomama as her fans call her, popularly known as Dat Warri Girl is my personal favorite internet comedian, male and female.
Her willingness to talk about and make jokes about any situation including herself and her looks, to how smart and well thought out her skits are, Dat Warri Girl is checking all the boxes and killing the game.
Fun, smart, and funny, Dat Warri Girl is on fire and isn't looking to slow down any time soon. Now a regular on-air personality and series regular on Nigerian comedy TV show, My Flatmates, Dat Warri girl is clearly doing very well for herself.
Plus, look at her style!
4. Maraji
Gloria Oloruntobi popularly known as Maraji is the biggest female comedic social media content creator. With over 1.2 million Instagram followers and earning quite a significant amount of money on ad revenue, Maraji is killing it in the comedy business, and is showing no signs of slowing down.
Although her style is very simplistic, it is very refreshing to see, and with or without makeup, Maraji pops.
3. Helen Paul
Helen Paul is THE Nigerian female comedian. Today, if a big comedy show is being put on and a woman is on the bill, 9 times out of 10, that woman is probably Helen Paul.
The funny lady who has gotten popular for her very funny jokes, and gone viral many times for her unmatched baby voice and character, is the woman to beat in the Nigerian comedy game.
Also, whenever Helen chooses to give us a look, she cleans up very nicely. Yet another reason we absolutely love Helen Paul!
2. Miss Ezeani
I love Miss Ezeani. She's one of the newer Instagram comedians but her skits are TOO FUNNY!
She's notorious for playing a seriously funny Nigerian mother character and she's not shy about wearing clothes that are revealing and talking about and promoting brands that others may raise eyebrows about.
She's a girl on the rise and if she keeps going the way she's going, it is a guarantee she'll be unstoppable.
1. Wofai Fada.
If Wofai Fada didn't get the #1 spot for Most Stylish Female Comedian, everybody would have chased me with a tire and kerosene and you know what? I won't have even run.
Wofai Fada is not only beautiful, she's extremely funny, extremely smart, and extremely fashionable.
Her Instagram posts interchange between funny skits and glamorous pictures and on both sides, Wofai is winning.
Now with her own restaurant that's doing really well, Just Afang, and a series regular position on My Flatmates, the superstar is extremely busy. Still once or twice every week, she remembers us on Instagram and posts either a funny skit or a fire picture. And that is why we love Wofai Fada!
THAT'S ALL.