Meet 12 Famous People That Attended UNIPORT (Photos)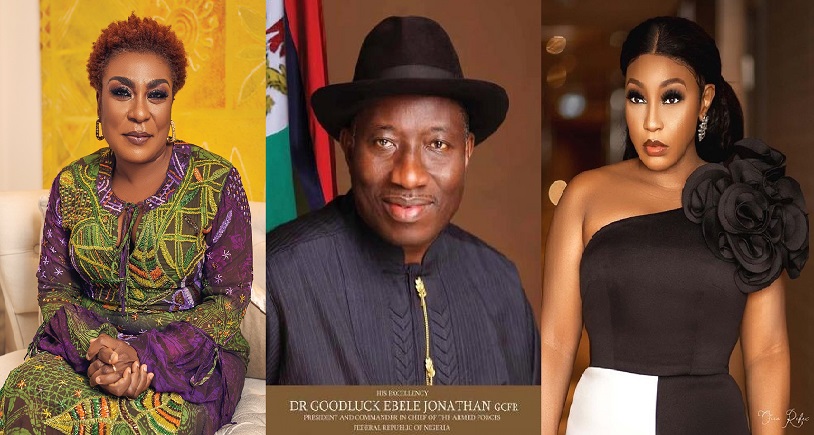 The University of Port Harcourt, commonly abbreviated as UNIPORT, is a university in the Nigerian city of Port Harcourt. It was established in 1975 as University College, Port Harcourt and was given University status in 1977. The University of Port Harcourt was ranked the sixth in Africa and the first in Nigeria by Times Higher Education in 2015.
However, in this article, I will be sharing with you 12 famous people that studied at the institution:
1. Shawn Faqua
Shawn Faqua is a popular multiple award-winning Nigerian actor, model and presenter. He is best known for playing the role of Vincent in Lagos Cougars.
Faqua holds a Bachelor's degree in Electrical Engineering from the University of Port-Harcourt.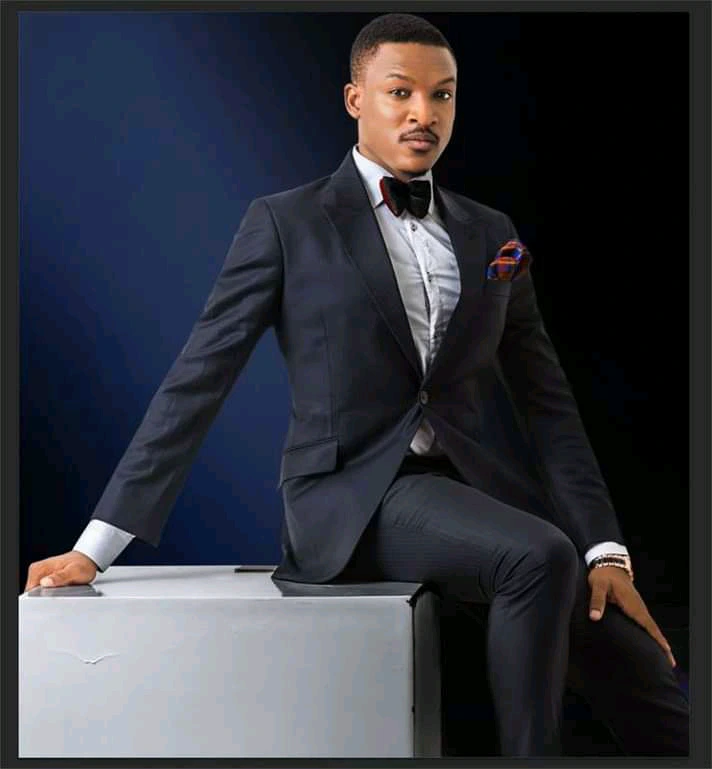 Faqua also obtained a Certificate in Acting from the Nollywood Upgrade Training in affiliation with the Center for Digital Imaging Arts at Boston University in 2012.
Shawn Faqua began his career as a model while in school and anchored several shows.
Faqua made his entry into full time acting professionally in 2014 and has since demonstrated remarkable skills on screen and stage acting, directing, modeling, choreography and singing.
2. Douye Diri
Douye Diri, born 4 June 1959, is a Nigerian politician and Governor of Bayelsa State. He was the senator representing Bayelsa Central senatorial district of Bayelsa state at the Nigerian 9th National Assembly.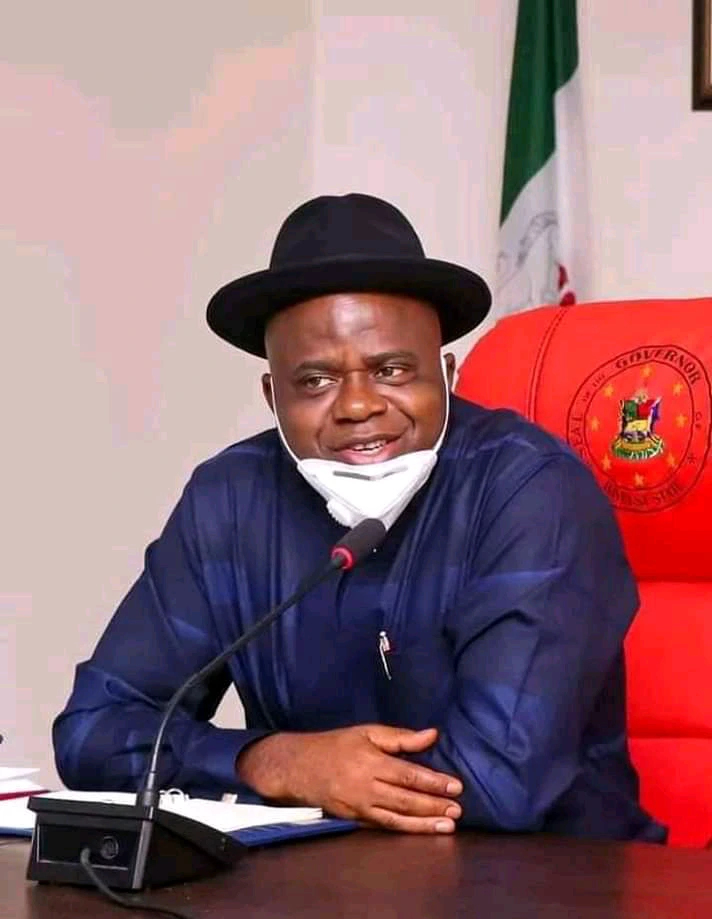 Douye Diri began his early education at Okoro Primary School, Sampou and concluded it at Rev. Proctor Memorial Primary School, Kaiama in 1977, where he obtained his First School Leaving Certificate. He later attended Government Secondary School, Odi in Bayelsa. Douye studied at the College of Education, Port-Harcourt, Rivers State where he obtained a National Certificate in Education in 1985.
He also attended the University of Port-Harcourt obtaining a Bachelors of Education Degree in Political Science in 1990.On 13 February 2020, the Supreme Court of Nigeria invalidated the results of the 2019 Bayelsa State gubernatorial elections on grounds that the running mate of the actual winner of the election, David Lyon, submitted fake certificate to the Independent National Electoral Commission.
The court ordered Diri to be issued a certificate of return, which would make him governor-elect On 14 February 2020, he was sworn-in as the governor of Bayelsa State.
On 17 August 2020, a tribunal at Abuja, Nigeria, ordered Diri sacked as the state governor. However, on 2 October 2020, a court of appeal sitting in Abuja overruled the tribunal court and confirmed him as Governor.
3. Sam Dede
Sam Dede was born on November 17th, 1965 in Lagos, Nigeria to Pa Dede and Elsie Iyenginabaibo Abel Dede of Ogbodo in Okrika Local Government Area of Rivers State. He is a Nigerian actor, director, politician and lecturer.
Dede grew up in Lagos where he attended primary and secondary school. He proceeded to the University of Port Harcourt in River State and graduated with a Bachelor's Degree in Theatre Arts. After his National Youth Service, Dede returned to the University of Port Harcourt and obtained his Masters Degree in Theatre Arts.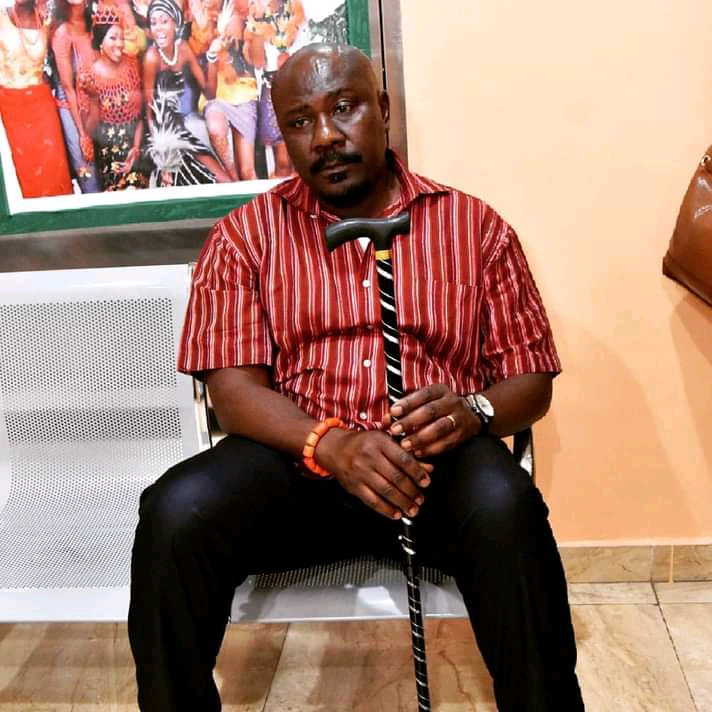 Dede is currently a senior lecturer at the University of Port-Harcourt in River State where he lectures in the Department of Theatre Arts. He also lectured at the University of Lagos.
Dede is one of the pioneers of the Nigerian movie industry, and has been in the industry for over 20 years. His role in the epic movie 'Igodo' endeared him to movie enthusiasts. He has featured in other numerous Nollywood movies such as Isakaba, Mission to Nowhere, Darkest Night, War Front, The President must Not Die, Ebube, and Lion King.
Dede was, in 2012, appointed by the River State Governor as the Director-General of the Rivers State Tourism Development.
Dede is married to Tammy Sam-Dede and their marriage is blessed with four kids, three boys and a girl.
4. Bose Ogulu 
Bose Ogulu is a Nigerian academic, businesswoman and manager. She manages her son, Burna Boy's musical career.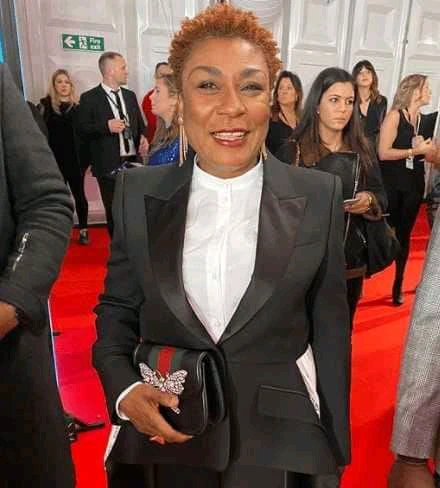 Ogulu is the daughter of Nigerian music critic Benson Idonije, who was the manager of Fela Kuti. With a Bachelor of Arts in foreign languages and a Masters of Arts in translation from University of Port Harcourt, Ogulu had a successful career as a translator for the Federation of West African Chambers of Commerce. She is fluent in English, French, German, Italian, and Yoruba. She then ran a language school called Language Bridges, where she organized cultural immersion trips for over 1,800 young people.
In addition, she taught French for a decade at the University of Education in Port Harcourt, retiring in 2018.
Ogulu manages the musical careers of her son Damini, who performs as Burna Boy and daughter Nissi, who performs under her own name. She managed Burna Boy until 2014 and then became his manager again from 2017 onwards, gaining the nickname Mama Burna. She has collected awards for Burna Boy at various events, including the All Africa Music Awards, The Headies and the MTV Europe Music Award. When she heard that Burna Boy had won the 2019 MTV award for Best African Act, she interrupted his show to tell him.
When Burna Boy won four prizes at the 2018 Soundcity MVP Awards Festival, Ogulu represented him and caused a social media sensation by saying "Expect more madness". At the 2019 BET Awards in California, Ogulu stood in for her son to collect the award for Best International Act. She has been married to Samuel Ogulu for 30 years, they are blessed with three children, Damini, Ronami, and Nissi Ogulu.
5. Goodluck Ebele Azikiwe Jonathan
Goodluck Ebele Azikiwe Jonathan is a Nigerian politician who became the President of Nigeria in 2010 and has been serving in this position since then.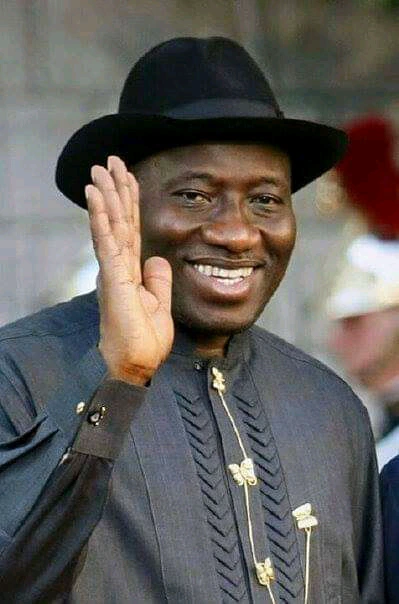 Prior to assuming the office of the president he had served as the Vice-President of Nigeria and Governor of Bayelsa State. Jonathan has played a very important role in Nigerian politics ever since he became involved with the emerging People's Democratic Party (PDP) in the late 1990s. His rise to the top in Nigerian politics is very remarkable given that he was born into a humble family of canoe makers with no background in politics.
He received a bachelor's degree in zoology, a masters degree in hydrobiology and fisheries biology, and a doctorate in zoology from the University of Port Harcourt.
It was only in the late 1990s that he joined politics and within years established himself as one of the most prominent politicians in his country. He was made Vice-President of Nigeria after having served as the Governor of Bayelsa State.
In this position he maintained a low-profile even as he played a significant role in negotiating with militants in the Niger delta. He served as the Acting President when the incumbent President Yar'Adua took a leave of absence because of illness and succeeded him as the President of Nigeria upon his death.
6. Dame Patience Jonathan
Dame Patience Fakabelema Jonathan is the former Nigerian First Lady.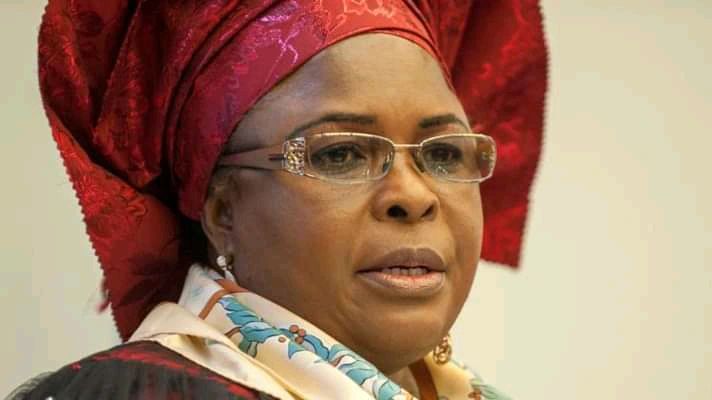 Before becoming the first lady, she had served as a permanent secretary in the Bayelsa state government.
Dame Patience Jonathan was born in Port Harcourt, Nigeria on the 25th of October 1957. She earned her first school Leaving certificate in 1976 and the West African School Certificate Examination in 1980. After then, she proceeded to Rivers State College of Arts and Science, where she earned the National Certificate of Education in Mathematics and Biology in 1989.
With an NCE in Mathematics and Biology, Mrs Jonathan headed to the University of Port Harcourt where she bagged a B.Ed in Biology and Psychology.
She began her career as a teacher. She taught at the Stella Maris College, Port Harcourt and then at Sports Institute Isaka, before moving to the banking sector in 1997. She remained in the sector till she rose to the post of a marketing manager and also established Akpo Community Bank, the first of its kind in Port Harcourt.
Dame Jonathan was then moved to the Bayelsa State Ministry of Education, where she served until 29 May 1999 when her husband became the Deputy Governor of the state.
In 2012, she was appointed as permanent secretary in Bayelsa state by the then governor of the state, Henry Seriake Dickson.
Dame Patience Jonathan is married to former Nigeria President Dr. Goodluck Ebele Jonathan. According to her, as a student at the Rivers State College of Education, Port Harcourt, Goodluck Jonathan was her Biology lecturer. They are blessed with two children.
7. Rita Dominic
Rita Dominic, born on 12 July, 1975, is a Nigerian actress, film director, entertainer and a movie producer who was born into a Royal family of Nwaturuocha of Aboh in Mbaise local government area of Imo State. South Eastern part of Nigeria.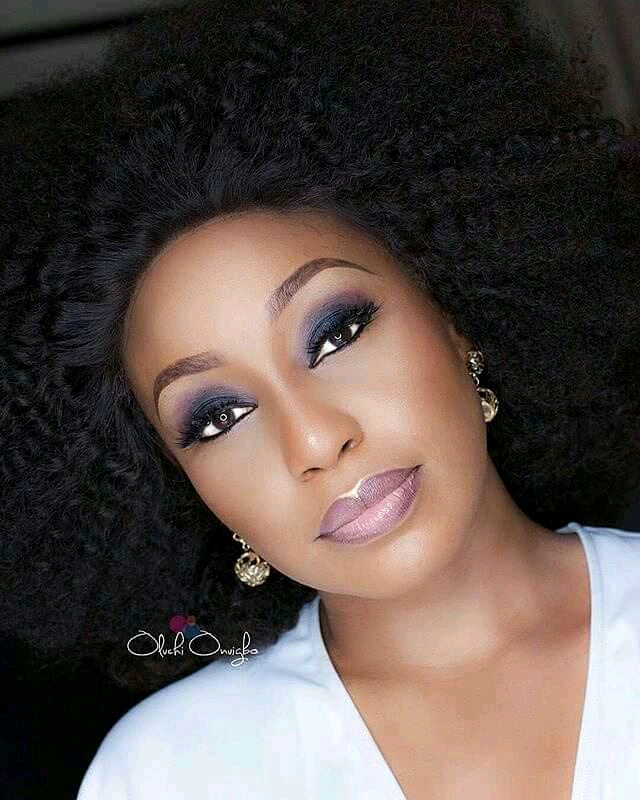 After completing her primary school education, she attended Federal Government collage, Ikot Epene Akwa Ibom State, Nigeria. Upon completing her secondary education, she proceeded to the prestigious University of Port-Harcourt where she bagged a degree in Theatre Art in 1999.
Rita developed interest for acting at a very tender age, this led her to perform in school plays and dancing group during her school days. However, In 1998, she starred in a Movie A Time To Kill, which brought her to prominence.
8. Agbani Darego
Agbani Darego is the Nigerian model and beauty queen, best known as the first native African to win the glorious title of Miss World.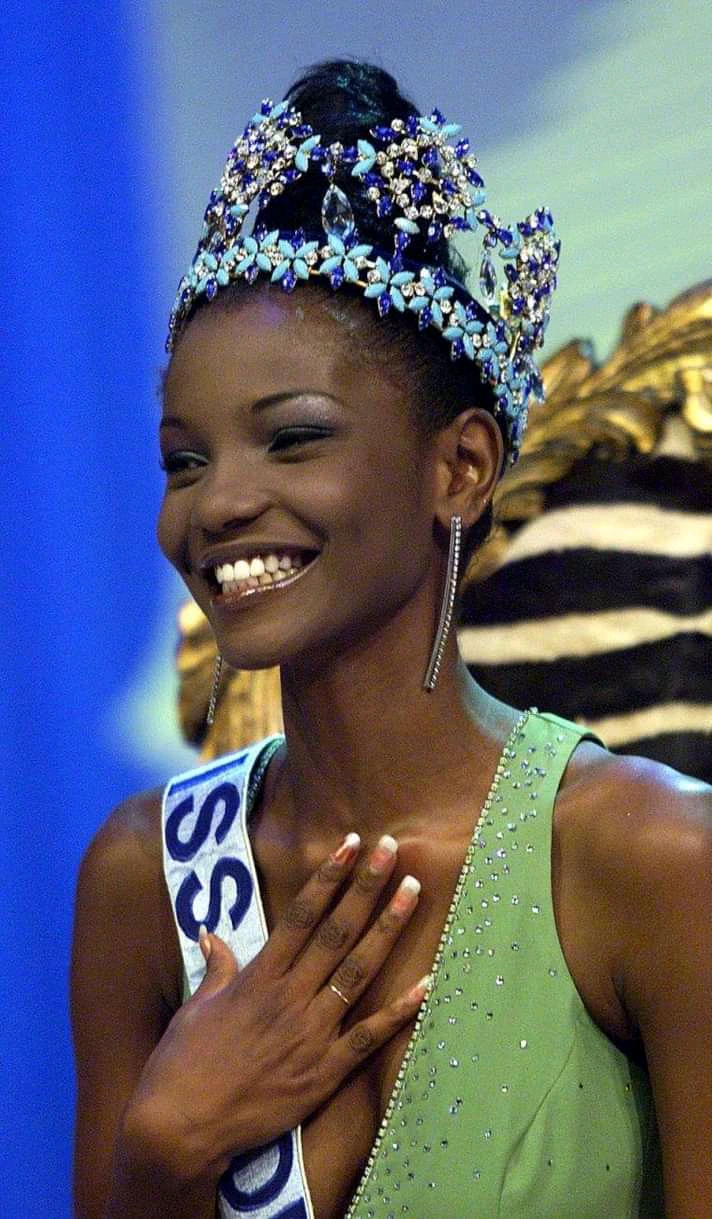 Agbani Darego was born on December 22nd, 1982 in Lagos State, Nigeria. This dazzling beauty hails from Abonnema, Rivers State, Nigeria. She comes from a humble family of eight children and is the sixth born. At the tender age of two, her family moved to Port-Harcourt and her early years were spent being raised in D-Line.
Agbani was born to a Customs Officer father, and her mother, Inaewo, was a businesswoman who owned a rice trading business and boutique. It is said that Agbani Darego developed her love for fashion as a child, gazing through the pages of fashion magazine her mother would bring home. She could spend hours on it.
In Port-Harcourt, Agbani Darego attended Bereton Montessori Nursery and Primary School. At ten, she moved on to Federal Government Girls College, Abuloma, to shield her from the after events of her mother's illness and death. Darego's mother lost her battle with breast cancer two years later when Agbani was barely a teenager.
After her secondary education, she moved on to the University of Por-Harcourt, where she studied Computer Science and Mathematics. This beauty queen is beauty and brains. Due to the busy schedule and fame that came with Miss World, Agbani Darego had to leave UniPort, when she got signed to Next Model Management in New York. Whilst in New York, she enrolled in the New York University. In 2012, she graduated with a degree in Psychology.
9. Timipre Sylva
Timipre Sylva was born on July 7th, 1964 in Okpoma, Brass Local Government Area of Bayelsa State, Nigeria.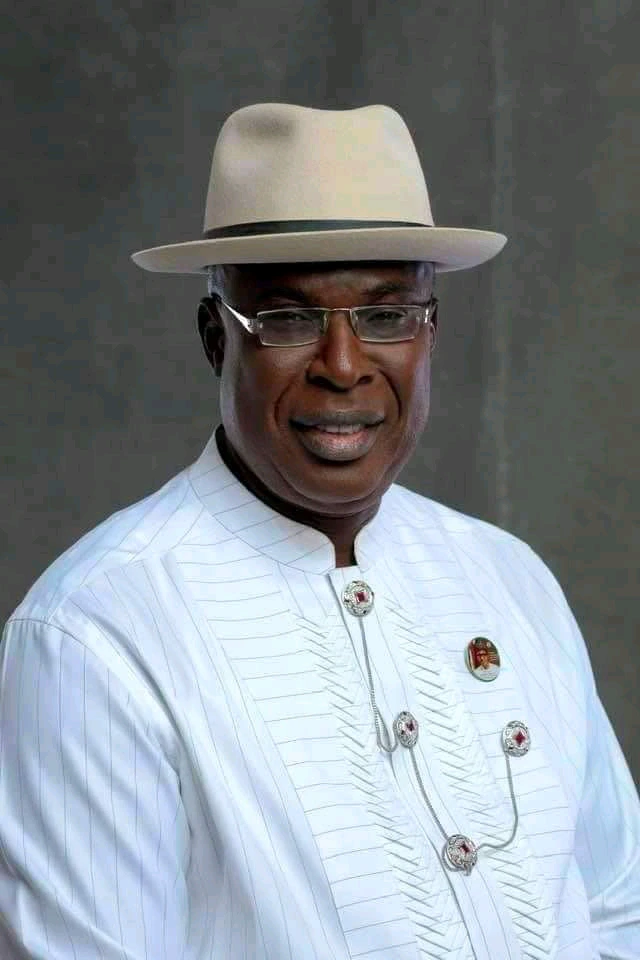 Sylvia started his primary education at St. Paul's Anglican Primary School, Okpoma and finished at Ajeromi Central School, Lagos in 1976. His secondary education took him to Government Secondary School, Brass from 1976 to 1981.
He secured admission into the University of Port Harcourt, where he studied English Language and Linguistics. For the mandatory National Youth Service Corps Programme, he served with Shell Petroleum Development Company at Warri, Delta State.
Sylvia started his career with the National Minority Business Council, Port Harcourt, where as the Executive Secretary. He diligently saw to the creation of employment opportunities for his people. It was in recognition of his altruism and dedication to duty that his people elected him, to represent them at the Rivers State House of Assembly in 1991 to 1992 on the platform of the then National Republican Convention.
This was however, cut short by the military intervention of the Late General Sani Abacha. Thereafter, he went into private business. When the ban on politics was lifted, he became one of the founding members of the United Nigeria Congress Party, where he served as the State Financial Secretary.
Following the extinction of the then five political parties, he together with his people embraced the People's Democratic Party, PDP. He was political adviser to the former Governor, Alamieyeseigha up till 2002, when he resigned. He was also member of the Governing Council, Federal University of Agriculture, Umudike Abia State till 2004. He has been the Special Assistant to the Minister of State, Petroleum Resources.
As a candidate of the People's Democratic Party Sylva won the Bayelsan gubernatorial election on May 29th, 2007 and succeeded Goodluck Jonathan who went on to the position of Vice President. On January 27th, 2012, his tenure was terminated by the Supreme Court with an acting governor appointed to oversee the state until the election of February 2012. He attempted to return in January 2016 under the All Progressive Congress, but lost to the incumbent Governor, Sarike Dickson, of the Peoples Democratic Party.
He is married to Alanyingi Sylva.
10. Linda Ejiofor
Linda Ejiofor is a well-known Nigerian actress, entertainer, television personality, model, and entrepreneur.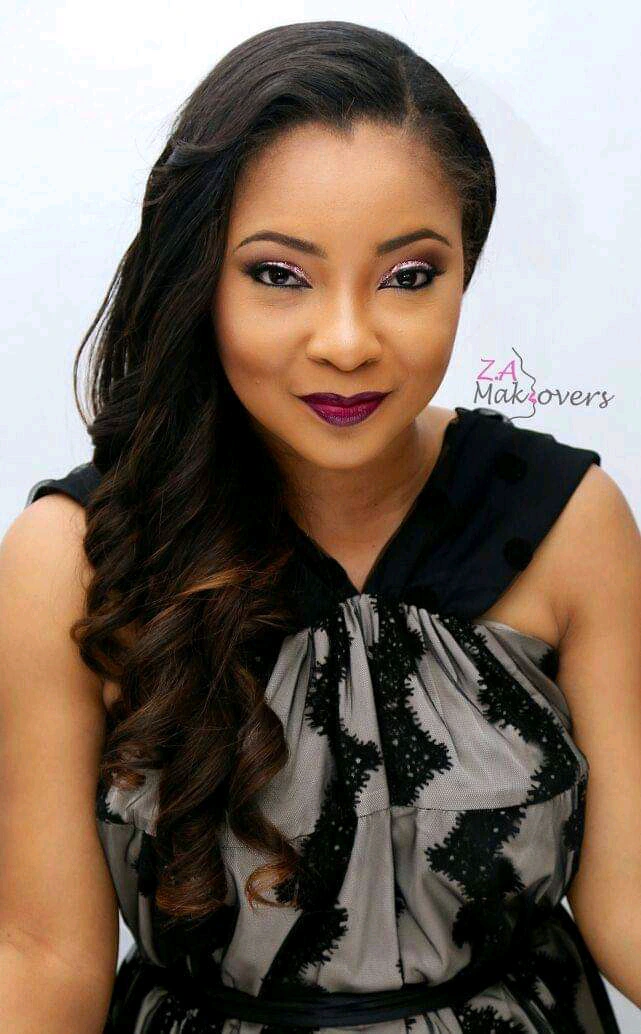 Linda Ejiofor was born in the late '80s to the beautiful family of Mr. and Mrs. Ejiofor.
Born precisely on 17 July 1986, Linda was born into a family of seven. Although she grew up in Lagos, Linda is a native of Isuikwuato, Abia State, Nigeria.
She had her elementary education at Labo Memorial Nursery and Primary School, Surulere, Lagos. For her secondary education, Linda moved to Anambra state, where she attended Federal Government Girls' College, Onitsha.
Further, she attended the prestigious University of Ibadan, Oyo State, where she enrolled for a Diploma course in Theatre Arts.
Sadly, her stay at the University of Ibadan was short-lived, this surprisingly was because of her father's disdain for the Nigerian entertainment industry. She stayed in the university for three months before she left for University of Port-Harcourt.
At the University of Port-Harcourt, River State, Linda bagged a Bachelor's Degree in Sociology.
After her university education, Linda Ejiofor took a side hustle as a model.
Later, she, after continuous persuasive tactics of her friend, auditioned for M-Net's production. Eventually, she became one of the casts.
Officially, Linda joined the Nigerian movie industry later on. The Meeting was the Nollywood blockbuster movie that gave her the prominence she now enjoys today.
Since she first appeared on our screens, Linda Ejiofor has featured in over 150 movies.
Linda Ejiofor has been married to his lovely husband, Ibrahim Suleiman.
11. Chioma Nwaocha 
Nollywood actress, Chioma Nwaocha is one of the talented upcoming actresses in the industry who is already making strives in the Nollywood industry.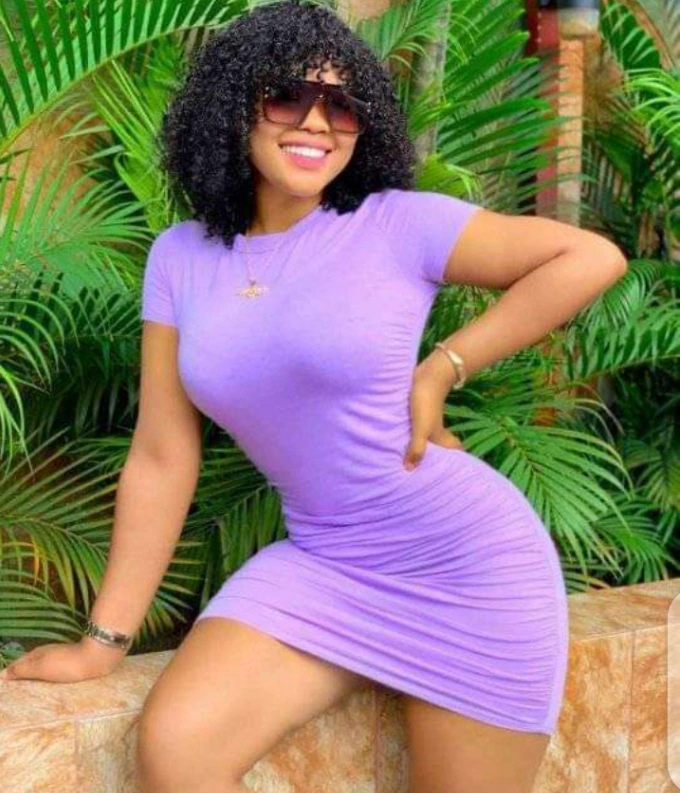 Born on November 2, 2000, Chioma Nwaocha better known as Spanky Diva, is currently studying Mass Communication at the University of Port Harcourt.
The curvy and beautiful Nollywood actress is already taking over roles of her fellow Nollywood actress, Regina Daniels who is currently married to Nigerian Billionaire Businessman, Ned Nwoko.
Stanley Omah Didia, popularly known by his stage name as Omah Lay, is a fast rising Nigerian Afro Pop singer, songwriter, stage performer, recording artist and a model. He is very handsome, gifted, creative and talented.
12. Omah Lay
Omah Lay was born 19th May 1997 in Port Harcourt, River State in the south southern part of Nigeria.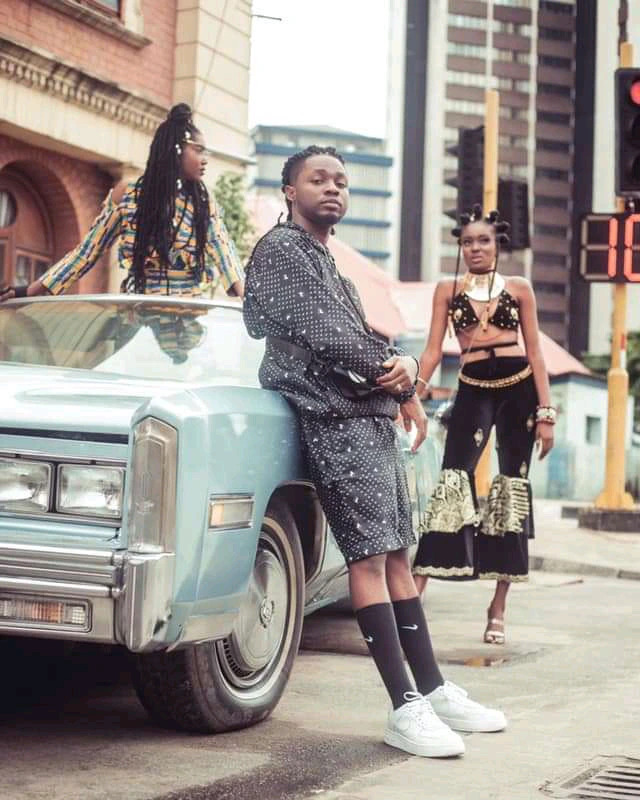 While growing up, Omah Lay started producing music at an early age as he took after his grandfather who was a percussionist for legendary Highlife singer Celestine Ukwu. His dad who was also a drummer didn't reach higher heights but yet he was the sounded hero in their local community in terms of drumming.
According to the singer, he started music at the age of 15 years old. He started as a music producer and did that for a very long time before venturing into singing professionally. In 2021, Omah Lay was nominated for Next Rated at the Headies Award and warn the award with a brand new car.
Omah Lay's style of music is described as a fusion of Burna Boy meeting Wizkid in one voice. One can call his style Afro-Fusion. His hit singles like Hello Brother and Do Not Disturb which was released in the year 2019 brought him to limelight and ope a career for him in the Nigerian music industry. His emergence into the music scene got everybody's attention due to his popular songs like "You" and "Bad Influence" which came out from his debut album Get Layd.
Following the validating reception of both singles, Omah Lay shared the Get Layd album which contained hit songs like Damn, LoLo, and Ye Ye Ye, which he released on May 22, 2020 to rudder-stamped the endorsement of his talent. His first single which debuted on 14 February, 2020 has been streamed numerously across all major music platforms and went ahead to top charts including Cool FM Tastemakers' chart and Soundcity Top 20.
Omah Lay hails from Ikwerre in Rivers State. He attended Comprehensive High School in Rivers State before proceeding to the University of Port Harcourt.
Omah Lay lived his early life in Port Harcourt singing in his local church and school at a very tender age. Omah Lay while still in school moved on to create his own live band and not so long until he was discovered by Dvpper Music.