Jack Ma Net Worth: How Rich Is Jack Ma?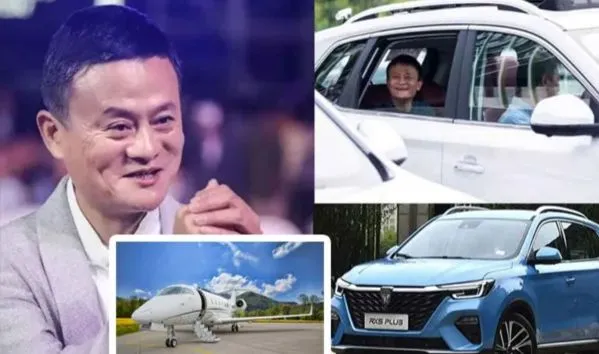 Chinese billionaire, Jack Ma, is one of the richest and most successful men known across the world. He is the co-founder and former executive chairman of Alibaba Group, a multinational technology conglomerate. Jack Ma is a seasoned investor, astute businessman and generous philanthropist who has helped thousands across the world.
Jack Ma Net Worth, Age, Cars, and House:
Jack Ma Profile
| | |
| --- | --- |
| Name | Jack Ma |
| Date of Birth | 10th September 1964 |
| Occupation | Businessman, investor, philanthropist |
| Nationality | China |
| Net worth | $36.7 billion |
| Place of birth | Hangzhou, China |
Jack Ma Biography
Jack Ma, who now makes the ranks amongst the wealthiest people in China and also the world, had a good share of rejection on his way to the top. He was rejected at Harvard 10 times and also turned down in various job applications. But today, he is the co-founder and former executive chairman of Alibaba Group, a company that he started in 1999 with a few of his friends.
Born on 10th September 1964, Jack Ma was christened Yun Ma, although he is known professionally as Jack Ma. He was born and raised by his parents in Hangzhou, Zhejiang, China. In the late 80s, Jack Ma graduated with a degree in English from Hangzhou Teacher's College.
His entrance into business and entrepreneurship began when he founded China Yellowpages, the first internet company in China, in 1995. Moving forward, he ran an information technology company for the Chinese Ministry of Foreign Trade and Commerce. After some time, he started Alibaba.
Alibaba, which began in 1999 with only a few users now has over 280 million active users from across the globe and transact millions of dollars worth of goods and services on the platform. The company currently has other active subsidiaries, including Alibaba.com, Taobao Marketplace, Tmall, eTao, Alibaba Cloud Computing, Juhuasuan, 1688.com, AliExpress.com, and Alipay.
Jack Ma Net Worth
Jack Ma has a mouth-watering net worth. As of 2022, his net worth according to Forbes is 36.7 billion USD.
Jack Ma House
To know how wealthy Jack Ma is, you need to take a look at his net worth, his houses and his cars.
Jack Ma is the proud owner of a luxurious house in Hong Kong's exclusive Victoria Peak district worth $193 million; that's approximate billions in Nigeria currency! Whoosh! His luxurious three-storey apartment boasts of 270-degree sea view of Victoria Harbor and a lush, well maintained, private garden.
In addition, Jack Ma properties in Adirondacks, New York are worth $23 million.
Jack Ma Cars
Now, to Jack Ma's cars. With all his wealth, there is definitely no luxurious car that he can't afford. But Jack Ma's modest car collection will shock you. Check them out here:
BMW 760Li
Jack Ma has an exquisite BMW 760i which he enjoys going to work in. Under the hood of this great car is a 544 hp twin-turbo 6.0-litre V12 petrol engine capable of sprinting from zero to 62 mph in just 6.2 seconds. In addition, the BMW 760i has a top speed of 210 km/h. Jack Ma got his BMW 760i at the sum of  $290,000 approx. 165.3 million NGN.
Mercedes-Maybach 62s
The Mercedes-Maybach 62S happens to be the most expensive car in Jack Ma's collection, costing over $500,000, approx. 285 million NGN.
Roewe Rx5 Suv
Manufactured by the Chinese automakers, Roewe of SAIC Motor, Jack Ma's Roewe RX5 SUV happens to be the humblest car in the rich man's collection. Powering the Roewe RX5 is a 1.5 liter turbo inline-four engine and a 2.0 liter turbo inline four engine. This vehicle cost just $15,000 approx. 8.6 million NGN, making it the cheapest car in Jack Ma's collection.
Jack Ma Private Jet
Looking at his net worth, it wouldn't come as a surprise that Jack Ma can afford to own and maintain a private jet. Considering his schedule and busyness, Jack Ma would need a flexible, comfortable and fast means to meet his appointments- and only a private jet can offer this. He owns a Gulfstream 550 private jet purchased by Alibaba for $49.7 million approx. 28.3 billion NGN.
CONCLUSION
How rich is Jack Ma? Well, he is definitely wealthy and successful. He has all the money to enjoy every good thing life has to offer.
The post Jack Ma Cars: How Rich Is Jack Ma? appeared first on Latest car news, car blog news in Nigeria, car import duties in Nigeria, latest car release.