It has been 4 yrs now since WIZKID Acquired New Car like Davido and Burna boy – See Reason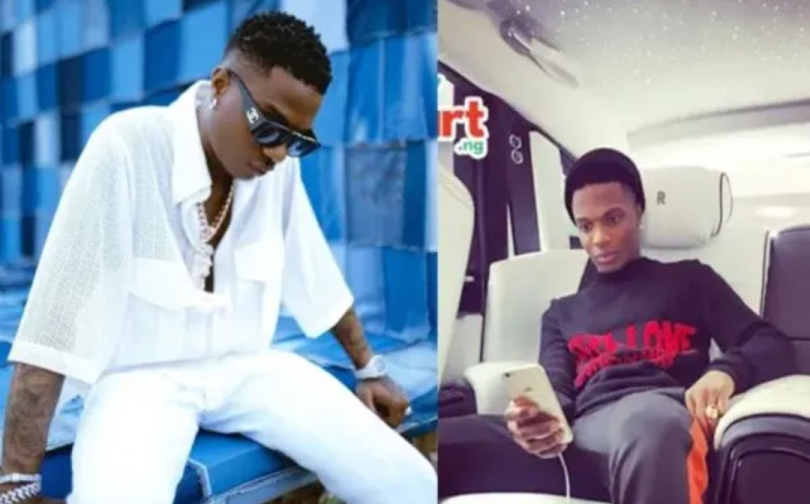 Wizkid, Ayodeji Ibrahim Balogun, is one of Nigeria's biggest hip hop stars, as well as the richest musicians in Nigeria. His net worth makes him one of the richest musicians in Nigeria. Up to expectations as an international star, Wizkid cars are nowhere else to be found in the country.
Wizkid has an estimated net worth of ₦9.1 Billion. Besides royalties and performances, the "Oluwa Lo Ni" sensation makes money as a record label executive. Having left E.M.E records, Wizkid founded his own record label called "Star Boy" records in 2013.
Wizkid has many luxurious cars such as;
Mercedes Benz G63 AMG which is priced at N60 Million.
BMW X6 which is priced at N11 Million.
Porsche Panamera which is priced at N13 Million but was crashed in an accident).
Bentley Continental GT Speed Convertible which is priced for between N45 – N50 Million.
Porsche Cayenne which is priced at 18 million.
Lamborghini Urus, his last car, which is over N101 million was purchased in 2018.
It is quite interesting to find out that since four years ago now, there has been no news about Wizkid purchasing a new car. What has made the star not be amongst other musicians like Davido and Burna boy who have purchased new cars since 2017, even In 2021 Alone, Davido Bought Cars Worth ₦585 Million and Burna Boy Buys 2022 Lamborghini Urus Novitec Edition worth ₦250 million
For a while now, those past four years have been the "defining" years for Wizkid's music career and that is why we have seen him produce back to back hits and in the same like, he has been organising concerts which have kept him fully booked and busy. This is the reason why he is yet to even look towards the aspect of getting a new car for himself as he is more focused on building his music career to the highest peak.
To show that he is not interested in a personal car for now but more focused on his career and enriching the lives of those that have a hand in the growth of his music career, he bought a brand new Toyota Prado SUV for his manager, Sunday Are, in December 2021 as a surprise to celebrate a successful year.
The news of the gift was shared by Sunday Are on his official Instagram account. In a short clip, Are was seen checking out the new ride, before getting behind the wheels to take it for a short drive.
He captioned the video with;
"What a way to start the new week, another surprise from @wizkidayo himself, can't thank you enough…
"
The post It has been 4 years now since WIZKID Acquired New Car like Davido and Burna boy – See Reason appeared first on Latest car news, car blog news in Nigeria, car import duties in Nigeria, latest car release.