Ike Cubana (Ikenna Iyiegbu) Net Worth 2022, Biography, Cars, Houses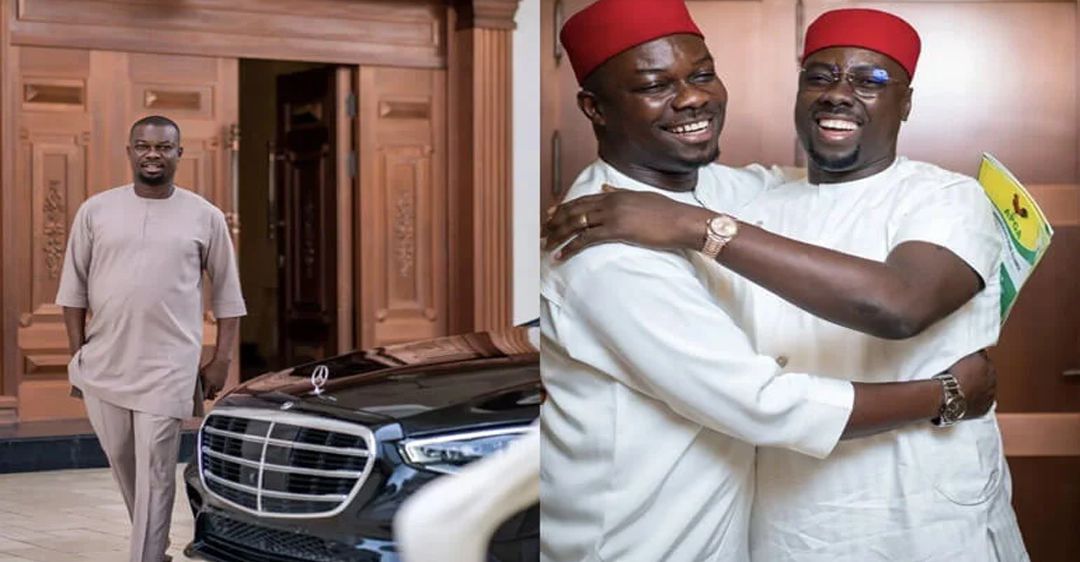 Ikenna Iyiegbu is the elder brother of the Nigerian billionaire Obinna Iyiegbu, AKA Obi Cubana. Ikenna also goes by the nickname of Ike Cubana. He is a Nigeran businessman, socialite, and political aspirant for the Idemili North/South Federal Constituency of Anambra State at the Federal House of Representatives.
Here's all you need to know about him.
Ikenna Iyiegbu Biography
Ike Cubana goes by the full name Ikenna Iyiegbu. He was born on the 8th of February 1973. He hails from Oba town in Idemili South Local Government Area of Anambra State. He is married to his wife, Oluchi Maduabuchi Iyiegbu, and the couple has four children, two boys, and two girls.
Ike Cubana went to Dennis Memorial Grammar School Onitsha and did his university education at the University of Lagos. He is also a chieftaincy holder with the title "Onyechimeleze n'Oba." He has two sisters and brothers, Nnamdi Iyiegbu and Obinna Iyiegbu.
Ikenna Iyiegbu Career
Ike Cubana is a Nigerian businessman, socialite, and political aspirant. He is one of the Idemili North/South House of Representatives aspirants under the All Progressive Grand Alliance (APGA) umbrella.
Together with his two brothers, Nnamdi and Obinna, they've done several empowerment programs that focus on alleviating poverty across Idemili North/South.
The political aspirant presented his nomination form to his brother, Obi Cubana, on the 13th of April. In the post, he captioned it saying,
"I presented my expression of interest and nomination forms to my brother, friend and leader @obi_cubana, Okpataozuora Nigeria for his blessings as I venture into the political terrain to seek to represent my good people of Idemili North/South Federal Constituency in the Green Chambers of the national assembly under our great party, APGA @voteapga. If voted in, we will use the same viguor, strength, wisdom and grace, with which we run our private businesses successfully to impact lives, improve on infrastructure, health, human capital development and empower the youths and women of our consitutency, through quality legislation. By God's grace, and the goodwill of my people, I intend to offer compassionate leadership and service. Please join us in this movement through Christ our Lord, Amen. Thank you all and have a blessed Easter holidays."
With 40 votes against others, Ikenna emerged victorious in the primary elections of the All Progressive Grand Alliance for the National Assembly seat. Currently, he is campaigning for the 2023 General Elections.
Ikenna Iyiegbu Cars
Ikenna Iyiegbu owns several cars, from Mercedes and Lexus to Toyota, Range Rover, and several other luxury cars. Some of the cars he has been spotted next to are;
Ikenna Iyiegbu House
Ikenna Iyiegbu owns several properties, one of which is the mansion he lives with his family in Abuja, Nigeria.
Ikenna Iyiegbu Net Worth
Ikenna Iyiegbu is a seasoned businessman who has acquired a lot of wealth through his business ventures. His net worth is valued at $3 million.