Femi Otedola gift DJ Cuppy and sibling a Ferrari Portofino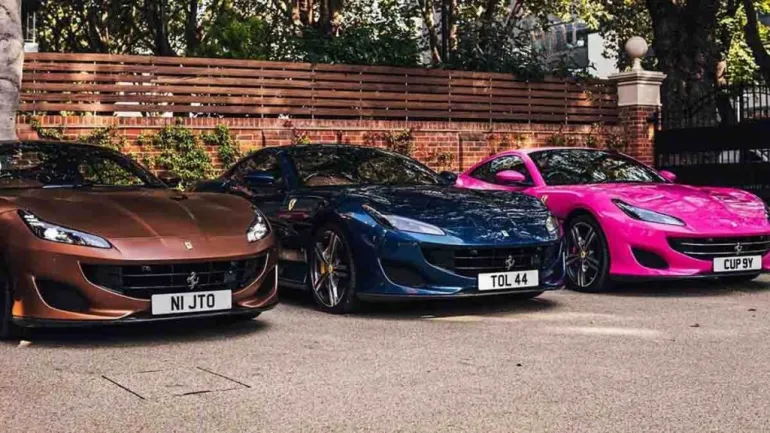 Femi Otedola is a Nigerian businessman, philanthropist, and former chairman of Forte Oil PLC, an importer of fuel products. Otedola is the founder of Zenon Petroleum and Gas Ltd, and the owner of a number of other businesses across shipping, real estate, and finance.
Otedola's daughter, Ifeoluwa, is a popular disc jockey who goes by the moniker 'DJ Cuppy'. DJ Cuppy was the official disc jockey during the May 2015 inauguration of Nigeria's President Muhammadu Buhari. Otedola is a fitness buff, spending at least one hour in the gym every day.
DJ Cuppy took on her Instagram to share the pictures of the car with a caption: Papa took us shopping and bought ONE of EACH! 
 #FerrariPortofino #CuppyDat
Remember in July 2018, Dj Cuppy launched the Cuppy Foundation. In November 2019, the foundation organized the Gold Gala and raised over N5billion for the Save the Children initiative, Nigerian businessman Aliko Dangote and her father Femi Otedola donated to support the project.
About Ferrari Portofino and price
Not everyone who wants a Ferrari plans to spend all day out on the track. For a specific clientele with a deep appreciation for the marque that desires something a bit less uncompromising, there is the Portofino grand tourer. With 2+2 seating, a retractable hardtop, a front mid-engine layout, and looks to die for, it's a Ferrari that you can use every day. Fortunately, it's not all soft because under the hood lies a 3.9-liter twin-turbocharged V8 producing 592 horsepower, enough to send the graceful Portofino from 0-62 mph in a much less genteel 3.5 seconds. The Ferrari Portofino pricing starts from 83 million naira.
Ferrari Portofino interior