Emmanuella And 4 Other Kid Celebrities Who Are Going Extremely Well In The Entertainment Industry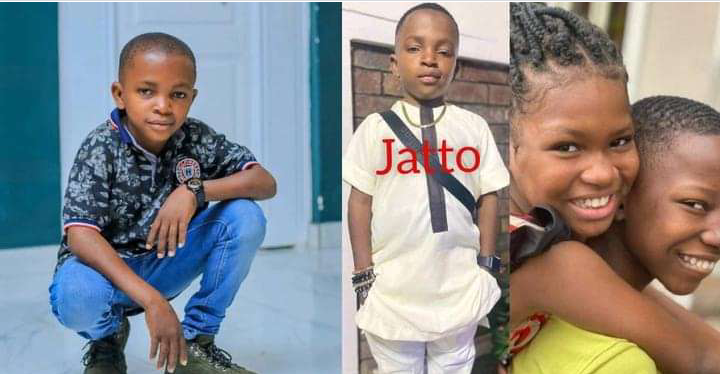 The Nigerian entertaining industry is arguably the best entertainment industry in Africa, the industry has raised many young stars that have made names for themselves.
However, in today's article, I will be sharing with five kids actors who are currently making us proud in the industry.
1. Emmanuella
Emmanuella is a talented Nigeria kid comedienne. Emmanuella fully known as Samuel Emmanuella started skit-making when she was just 5 years old. The teenage girl is making us proud in the entertainment industry. The 11-years-old actor started acting in comedy skits alongside famous comedian Mark Angel.
However, the talented girl has carved herself a good niche in the entertainment industry. She has produced over 300 comedy skits and still counting.
Because of her incredible acting skills and confidence, she has gained a lot of followers on social media platforms. Emmanuella has been regarded as the most successful and most followed kid celebrity in Nigeria with over 700k followers on Instagram.
2. Isaac Fred A
Isaac Fred is a fast-rising Kid actor who started acting at a very young age. He started acting when he was just 6 years of age. He's very talented, intelligent, and good at what he knows best.
The gifted teen actor has been making movie lovers proud. As a young boy, he has been receiving support from his mother who is also an actress. Isaac is currently ranked among the most celebrated kid actor in Nigeria.
The kid actor, Isaac has earned himself a good name in the entertainment industry. Isaac's confidence and ability to play any child role is compared to none.
3. Aunty Success
Aunty Success is another talented kid actor and a fast-rising star in the entertainment industry.
Aunty Success is among the Nigerian kid celebrity that is making us proud in the entertainment industry. The beautiful girl came into the spotlight after she got starred in one of Mark Angel's comedy skits.
Success joined the comedy crew in 2017 and since then has been seen across different comedy skits where she always starred Aunty Success
4. Intelligent Tope
Temitope Babatunde is another fast-rising Nigerian actor, and a child Instagram Comedian for starting funny skits comedy with his sister and brother, Olamide popularly known as Oluwadolarz.
Arguably Temitope is currently one of Nigeria's favorite kid Comedians because of his smartness and excellent delivery of his roles.
Temitope started steering in comedy skits in 2016. However, Temitope's talents and creativity have fetched him strong fans across all States.
5. Sunday Jatto
Sunday Jatto is fully known as Abdul Raheem Wahab. He's a famous Nigerian actor, comedian, dancer, and content creator. Sunday Jatto was born on April 12th, 2006. He's sometimes referred to as Smally in most of his comedy skits and movies.
He's one of the Nollywood kids actors that's making us proud in the industry. He has earned himself a place in the industry as one of those kids whom Nigerians are proud of for their achievements.
The upcoming kid actor is gradually building a strong fan base, as he now has over 128k followers on Instagram.
Thanks for your time.