Drake Houses And Cars – How Rich Is Drake?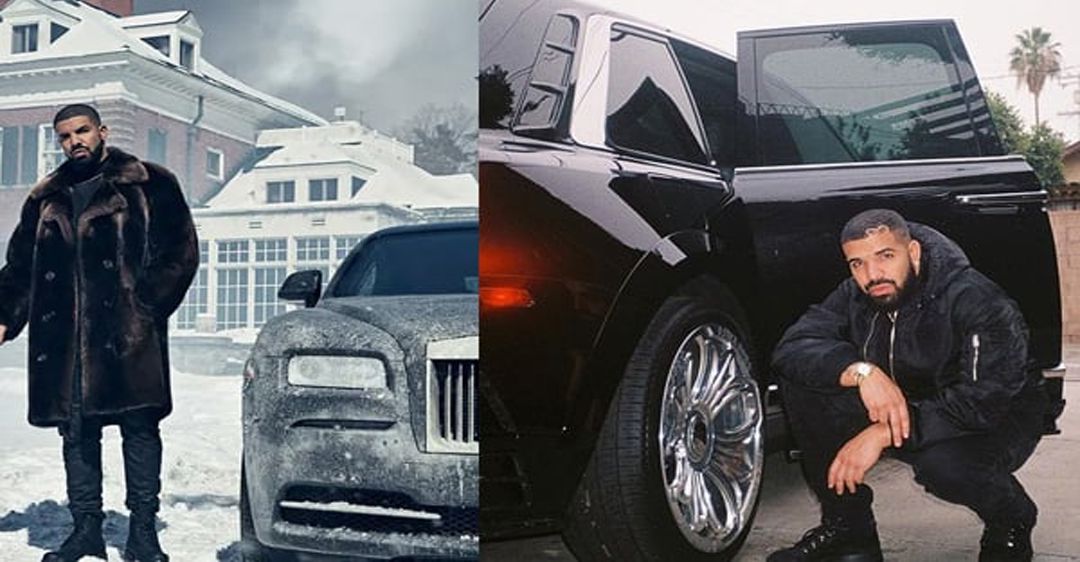 If you are a hip-hop fan, you must have heard the trendy name Champagne Papi or Drizzy, or Papi- whichever one you are familiar with, they all speak about one person: Drake! Drake is an award-winning hip-hop rapper, actor, and movie producer. Being a successful and wealthy music star, Drake's cars and houses speak a lot about his wealth; in fact, his exquisite car collection and houses will leave you tongue-tied. Let's check them out.
Before we dive into his car collection, let me give you a quick rundown about who this successful, chart-topping music artist is.
His full name is Aubrey Drake Graham, but he is popularly known as Drake which is his stage name. Born on October 24, 1986, in Toronto, Ontario, Drake has dual citizenship in the United States and Canada, because his father is an American while his mother is a Canadian.
More About Drake
| | |
| --- | --- |
| Real name: | Aubrey Drake Graham |
| Date of birth: | 24 October 1986 |
| Nationality: | Canadian |
| Children: | Adonis Graham |
| Net worth: | $180 million |
Drake began his acting career by featuring in a Canadian teen drama series Degrassi: The Next Generation between 2001-2009. He released his first music mixtape in 2006, titled Room for Improvement. He went on to produce numerous other featuring top music artists, until Lil Wayne, the founder of Young Money Entertainment, signed Drake to the label in 2009. Ever since Drake has gone on to release numerous hit tracks and albums including Thank me Later, Take Care, Nothing was the same, If you are reading this it's too late, Views, What a time to be alive, More Life etc. 
As an entrepreneur, Drake is the founder of the OVO Sound record label, which he started in 2012.
With over 170 million records sold, Drake is amongst the list of world's most successful music rappers. He has won four Grammy Awards, six American Music Awards, a record of 29 Billboard Music Awards, two Brit Awards, and three Juno Awards, and holds several Billboard Hot 100 chart records etc. That's some mouthwatering achievements!
Drake Net Worth
Drake's net worth, as of 2021, is estimated at $180 million.
Drake Cars
In the world of celebrities, the type of car you ride is often a statement of how wealthy and influential you are. Drake is definitely a well-celebrated celebrity and loves to drive expensive cars. Check out his car collection:
Bugatti Veyron Sang Noir ($2.2 million approx. 1.3 billion NGN?
The Bugatti Veyron Sang Noir is unmistakably a grand and exquisite vehicle. The car depicts speed, high-performance, and first-class luxury- exactly the kind of car Drake would like. With its 16 cylinders and 4 turbochargers, the Bugatti Veyron Sang Noir is able to almost reach a speed of just over 431km an hour. It is rumoured that Drake put this car on sale.
Bentley Continental GTC V8 ($202,500 approx. 115 million NGN)
Drake's car collection would seem incomplete with a Bentley. Very few units of this model were made, and Drake is amongst the lucky owners.
Bentley Mulsanne ($310,800 approx. 178 million NGN)
Also from British Auto manufacturers, Bentley Motors, the Mulsanne is a four-door sedan which the star rapper enjoys catching cruise in.
Brabus 850 6.0 Biturbo Coupe ($177,395 approx. 102 million NGN)
The Brabus 850 6.0 Biturbo Coupe is one of the classiest car collections in Drake's garage. According to Brabus, the 859 6.0 Biturbo Coupe is the "fastest and most powerful all-wheel-drive coupe on the globe." The car is capable of sprinting from 0 to 60 mph in a matter of 3.5 seconds.
Lamborghini Aventador Roadster ($460,247 approx. 264 million NGN)
The Lamborghini Aventador Roadster remains a breathtaking sight and good value for its cost. The exterior comes expertly designed with Lamborghini badges, LED headlights and taillights with Y-shaped LED daytime running lights.
Rolls-Royce Phantom ($320,000 approx. 183 million NGN)
Also in Drake's car collection is a Rolls-Royce Phantom, expertly customized to fit the artist's taste. This car is built for extreme luxury.
McLaren 675LT ($349,500 approx. 200 million NGN)
Only 500 units of the McLaren 675LT were produced in the whole world. Drake decided to splash himself some love after the tremendous success of his album 'View' by adding a special edition of the McLaren 675LT to his collection.
Mercedes-Benz SLR McLaren ($3 Million approx. 1.7 billion NGN)
This vehicle is one of the limited-edition models produced by Mercedes-Benz and McLaren car manufacturers. Little wonder superstar Drake is amongst the few able to own one. Under the hood is a 5.4-litre supercharged aluminium engine mated with a 5-speed automatic.
Other luxurious cars found in Drake's collection includes;
Mercedes-Maybach S 600 Pullman
LaFerrari (Ferrari F150)
Chevrolet Malibu LS (one of the earliest cars bought the iconic rapper, Drake)
Drake House
Drake's mansion named The Embassy is the peak of luxury, worth about $100 million. Every room is attention-grabbing, lined with the best of interior decors and paintings. He started building this dream house in 2016 when he bought a two-acre plot of land in Toronto's ultra-lux Bridle Path neighbourhood back. The stately mansion was designed by Canadian architectural and interior designer Ferris Rafauli. Exciting features of this house are the standard basketball court, studio room, music room, exquisite bedrooms and bathrooms, fully furnished kitchen etc.
CONCLUSION
Drake is not relenting in his music pursuit, even though he is a star already. His net worth, luxurious cars and expensive cars clearly show how rich the music superstar is.