Comedian Mama Tobi Buys a Range Rover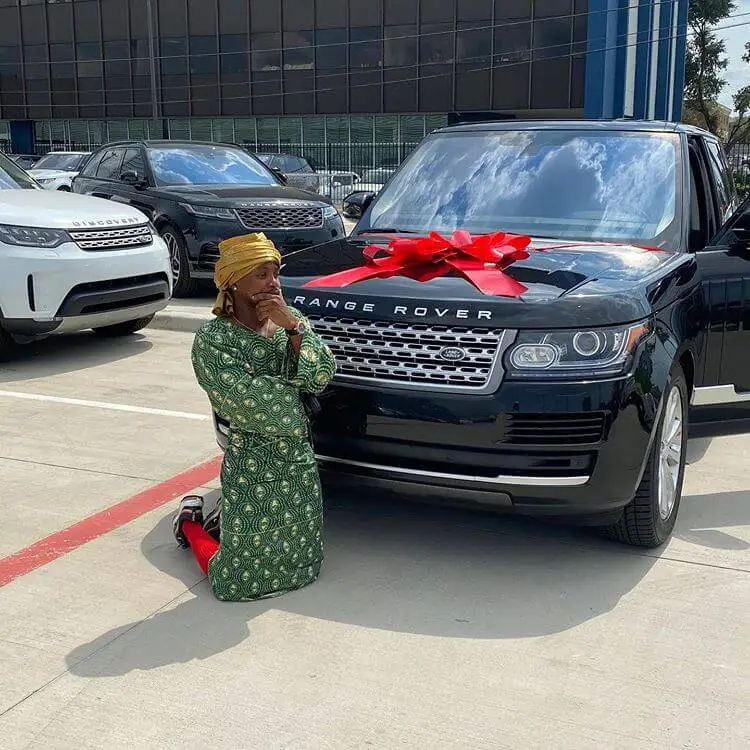 Nigerian comedian and MC, Oluwakaponeski better known as 'Mama Tobi' has joined the list of celebs in Nigeria to pamper themselves with luxury new cars, The Instagram comedian is now a proud owner of a new Range Rover.
He took to his Instagram to share the good news. He wrote
 Omo E shock me. Na God say I no jump go post yesterday. So a week ago I finally decided to be proud of everything that I have accomplished this far. To sit back And get something to gift myself and not something to survive. This is different and it feels great. Cheers to me and cheers to the benchmark for greater things to come whether good or bad Thank you God and my amazing friends and family #mamatobi#oluwakaponeski
The post Comedian Mama Tobi Buys a Range Rover appeared first on Latest car news, car blog news in Nigeria, car import duties in Nigeria, latest car release.