Checkout 5 Famous Female Celebrities Who Have Dived Into The Fashion Industry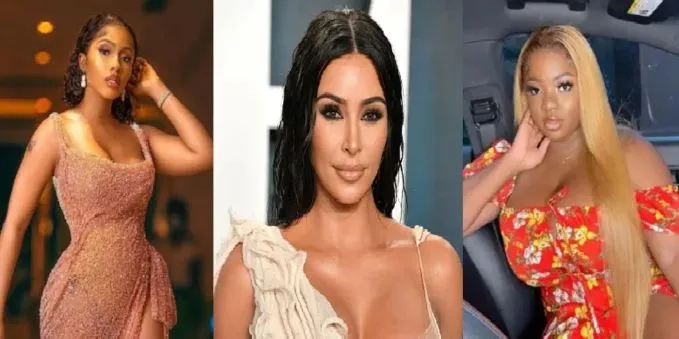 Many celebrities have dived into a lot of things, and are excelling in them all. For example, we have the famous Jennifer Lopez, who is excelling as an American actress, a musician and also as a business woman.
Let's have a look at these female celebrities who have dived into the fashion industry and how:
1) Toke Makinwa
Toke Makinwa is a popular personality in Nigeria. The superstar is popularly known as a TV host, and she has found a way to dive into the fashion industry by owning a luxury handbag and scarf brand. Toke launched her handbag brand in 2017, and launched her scarf brand in 2020.
2) Mercy Eke
Mercy Eke is a popular Nigerian reality TV star, and a business woman. The superstar has successfully dived into the fashion industry all thanks to her clothing brand, which she launched way back in 2019.
3) Dorathy Bachor
Dorathy Bachor who emerged the first runner up of BBN season 5, has dived into the fashion industry successfully, as she has launched her own lingerie and underwear brand for all body types.
4) Beyonce
Beyonce is a popular American musician and business woman. We all know that the superstar is making waves in the music industry as one of the most recognized female musicians, but some of us may not know she has also dived into the fashion industry.
The superstar did so by launching her own sports wear inspired clothing brand.
5) Kim Kardashian
Kim Kardashian is one popular celebrities we know is making waves in the fashion industry. The 41 years old American reality TV star launched her own shape wear brand back in 2019, and within a span of 2 years, the brand has become a big name in the fashion industry.
Note: The names of all their brands is withheld.