Checkout 4 Nigerian Actresses Who Looks Just Like Their Husbands (Photos)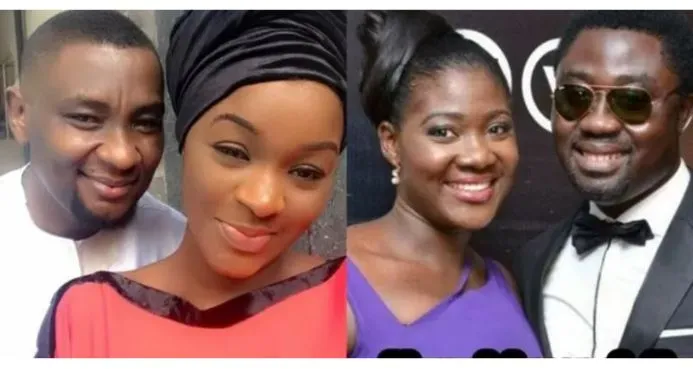 Like the best saying goes "people tend to resemble each other when they walk together or become close for long". Some couples who have been married for long tend to look like siblings when seen together.
Scientist have confirmed that, a man tends to marry his mother". Which simply means that a man is more likely to marry a woman who has some close similarities with his mother, both in habit and appearance.
In Nollywood entertainment industry, there some many actors and actresses who have been married to their spouses for quite a number of years who have ended up resembling each other. We'll talk about 4 Nollywood stars who have ended up resembling their husbands.
1. Mercy Johnson
2. Omotola Jalade
3. Omoni Oboli
4. Chacha Eke