Checkout 4 Nigerian Actors Who Are Successful Entrepreneurs (Photos)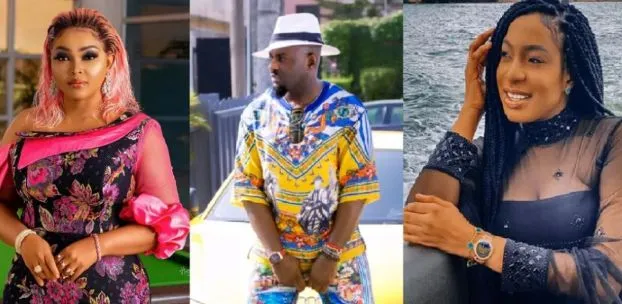 These days, It seems that some Nollywood stars have decided to engage themselves in another type of career aside from the main career that made them popular. Nevertheless, it is good to see that they are also thriving and earning extra money from their various businesses.
Below are some Nollywood stars who are successful entrepreneurs.
1. Jim Iyke
Jim Iyke is a Nollywood actor and one of the most recognized actors in the movie industry. However, don't be surprised that Jim Iyke's money does not only come from his acting career, as he also owns a bottled water company. Apart from that, he also owns a chauffeur service company which is earning him a lot of income.
2. Chika Ike
Chika Ike is a Nollywood actress, tv host, and businesswoman. She is among the Nollywood actors who are successful entrepreneurs. The actress who is into real estate business has built some luxurious houses across Lagos State, especially in the Lekki area. To strengthen her business, she also owns a successful beauty store.
3. Mercy Aigbe
Mercy Aigbe is an actress, movie director, and businesswoman. The actress owns a successful boutique which she launched in November 2014. Her boutique which deals with fashion accessories has turned out to be a successful investment in her life.
4. Iyabo Ojo
Iyabo Ojo is a Nollywood actress, movie producer, and businesswoman. She is among the Nollywood actors who have invested in several businesses. In 2017, Iyabo Ojo launched a restaurant that comprises of different activities that attract visitors. Ever since then, she has turned it into a successful business in her life.