Checkout 13 Nigerian Stars With Their NYSC Throwback Pictures (Photos)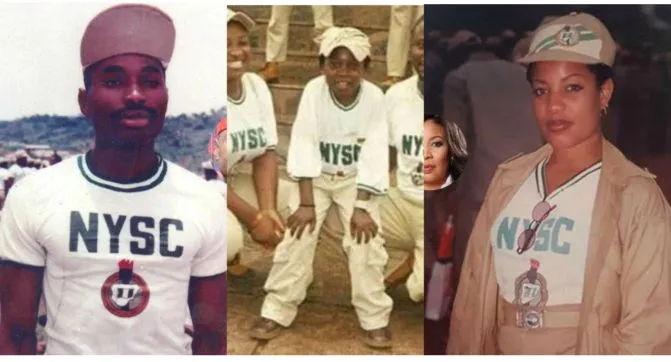 It's always fun to look back at old pictures of familiar people and see how much has changed. Pictures of myself, pictures of my loved ones, pictures of celebrities – it's always fun.
So, for Throwback Thursday this week, I'm showing you 13 throwback pictures of your favorite celebrities. It's a whole lot of fun and I hope you have as much fun as I did going back in time today.
Are you ready? Then let's go!
1. Kenneth Okonkwo
Kenneth Okonkwo is a Nollywood actor that has been around and is still going strong. In recent times, Kenneth has starred in the very popular Wives on Strike movies and the subsequent series, Wives On Strike: The Series. He also starred in 2019's The British Expert and Living in Bondage: Breaking Free.
Look at Kenneth many many years ago as he rocks his NYSC outfit.
[custom-related-posts title="Related Posts" none_text="None found" order_by="title" order="ASC"]
2. Monalisa Chinda
Beloved Nigerian actress Monalisa Chinda is another woman that has been in the game for a very long time. Monalisa has always been a very beautiful woman and it is once again evident when you go back in the time and look at her NYSC pictures from so many years ago.