7 Nigerian Celebrities Clocking 50 This Year 2022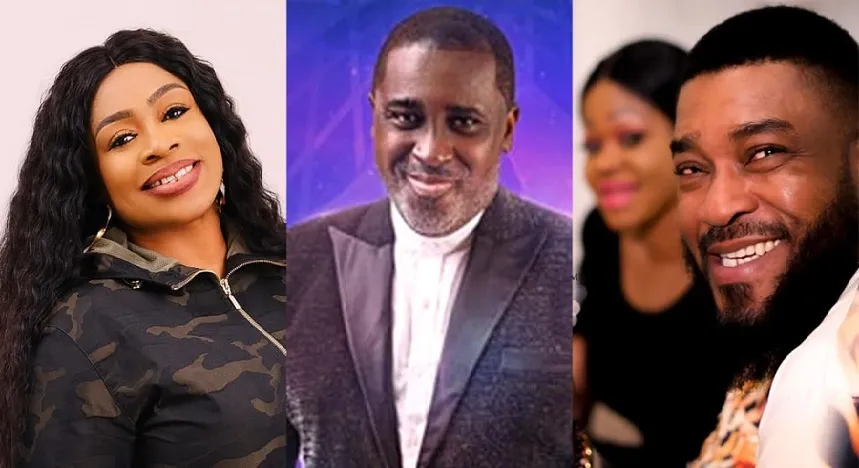 50! It's seen as the "halfway point" in a person's life. The golden year. 50 is a very big deal and there is very good reason why. A lot of people don't make it to 50. The fact that a person can even live that long and be in health is something worthy of celebration.
This year, a number of our favorite celebrities are going to be clocking the big 5-0 and I'm sure it's going to be quite the momentous occasion for each of them.
Without further ado, here are 7 Nigerian Celebrities Who Will Be Clocking 50 This Year.
1. Daniel Amokachi
Nigerian football legend Daniel Amokachi is a Nigerian football manager and former professional footballer who had an extensive career as a football player and is now a successful football coach.
The talented footballer will on the 30th of December this year clock 50 years old!
2. Chioma Toplis
Chioma Elizabeth Toplis is a Nigerian actress who made her career debut in 2004 in the movie Stolen Bible alongside Kate Henshaw but later gained prominence after she appeared in 2005's Trinity alongside Oge Okoye, Val Nwigwe, and Hanks Anuku.
Chioma Toplis on the 14th of November this year will also be clocking 50 years old.
3. Toyin Raji
Former Most Beautiful Girl in Nigeria and representative for Miss Universe 1995, Toyin Raji, is another woman who will be clocking 50 years old this year. The former beauty queen went into acting in the later part of her career and this year, she'll be celebrating 50 years of life.
4. Frank Edoho
Filmmaker, photographer, and TV host most popular for hosting the Nigerian TV show, Who Wants to be a Millionaire, Frank Edoho is another man that would have more than enough reason to celebrate this year. Not only is his beloved show returning to the air, but Frank will also turning 50 years old on the 8th of July this year.
5. Godwin Okpara
Godwin Okpara is a former Nigerian professional footballer who played as a defender. During his career, Godwin was part of the Nigeria national team squads that participated in the 1998 FIFA World Cup, 2000 Africa Cup of Nations and the 2000 Summer Olympics.
This year, on the 20th of September, Godwin Okpara is yet another man who will be celebrating 50 years of life on this beautiful planet.
6. Chidi Mokeme
Nigerian actor and reality show host of the popular Gulder Ultimate Search, Chidi Mokeme is one man whose name and face is instantly recognizable in the industry. Chidi has acted in a number of movies including Critical Condition, 76, Who Will Tell The President, Ultimate Warrior, and more.
A couple of weeks ago on the 17th of March, Chidi Mokeme turned 50 years old!
7. Sinach
Osinachi Kalu Okoro Egbu known popularly as Sinach is a very popular and successful Nigerian gospel singer and songwriter. Sinach has been responsible for many national hits including I Know Who I Am, Great Are You Lord, Rejoice, He Did it Again, and more.
Tomorrow, on the 30th of March 2022, the renowned singer will also be turning 50 years old!
A big congratulations to everyone turning 50 this year! It is such a big milestone. You all are now GOLDEN!