6 Nigerian Kids That Are Making Names In The Entertainment Industry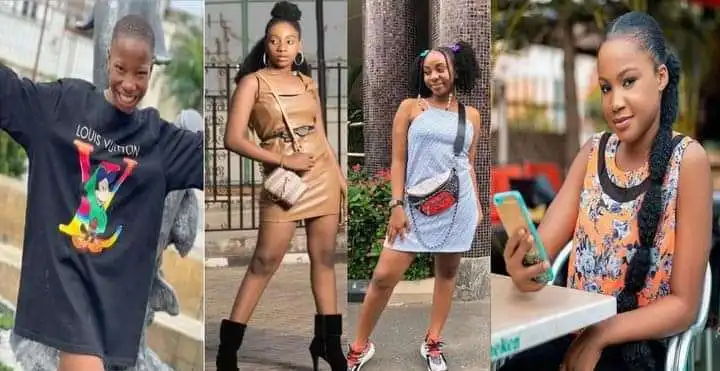 The Nigerian entertainment industry is blessed with lots of multi-talented children. Most of these children are working hard to achieve success in the entertainment industry.
However, in this article, I will be sharing with you some of the Nigerian kids that are making names for themselves in the entertainment industry;
• Emmanuella
Emmanuella Samuel is a Nigerian comedienne who is currently making a name for herself in the entertainment industry. The 13-year-old comedy star was introduced into skit making by famous Nigerian comedian Mark Angel. Since she made her debut in the industry, she has been featured in over 100 comedy skits and won multiple awards and recognition. Today, Emmanuella is regarded as the most popular Nigerian kid comedian.
• Sharon Ifedi
Sharon Ifedi is one of the fast-rising actresses who may become a Nollywood icon in the future. The talented actress is blessed with good acting skills and creativity as she has been displaying wonderful performances in most of the movies she has been featured in.
Sharon has featured alongside some famous Nollywood stars like Zubby Michael, Patience Ozokwor, Ngozi Ezeonu, and others. The young actress has appeared in over 40 movies.
• Aunty Success
Aunty Success is another popular young comedienne who is currently making a name for herself in the entertainment industry. The young girl is a member of the Mark Angel comedy crew and her been featured in over 30 comedy skits. Her skill and talents had made her one of the sought-after comedians in Nigeria.
• Mercy Kenneth
Mercy Kenneth made her debut in the Nigerian movie industry as a kid actress. The young girl knows how to interpret multiple roles in movies, she is known for taking the role of an adopted child, house help, student, other kid roles in movies.
Her skill and creativity have made her share screen with some top Nollywood actresses like Destiny Etiko, Ngozi Ezeonu, Ken Erics, and many others.
• Kiriku
Enorense Victory is a famous Nigerian kid skit maker who is famously known as Kiriku. The young boy is a highly talented comedian notable for his comedic signature "Abeg Shift" in his comedy. Kiriku has been collaborated with other famous skit makers in producing hilarious skits.
• Adaeze Onuigbo
Adaeze is a talented Nollywood teenage dancer and actress. The multi-talented kid actress has unique acting skills which she displays in movies. Currently, she has worked with several top actors and has featured in multiple movies.
The young girl who started pursuing her career at the young age of 5 is currently recognized as one of the most sought-after child actresses in Nigeria.