6 Male Nigerian Celebrities Who Will Clock 40 This Year (Photos)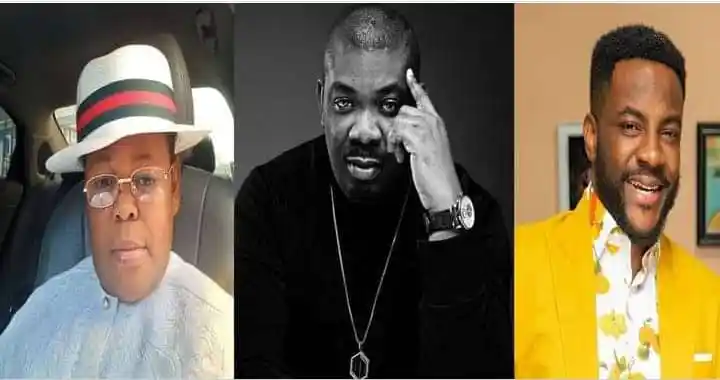 Some of our most attractive male celebrities in Nigerian entertainment will be hitting the big 40 this year. 40 years old! It's such a milestone age, and for many of your favorites, this year will finally be their first year to achieve this great feat.
Here are some male celebrities in the entertainment industry who will turn 40 in 2022.
1. Don Jazzy
Mo'Hits CEO and hitmaker Don Jazzy, aka Don Baba J, has been responsible for not only delivering some of the biggest and most popular Nigerian songs of all time, but he's also renowned for signing some of Nigeria's biggest talent. On the 26th of November, Don Jazzy will be celebrating a huge milestone, 40.
2. Uti Nwachukwu
Big Brother Africa winner, season 5, style icon, television personality, and Nigerian actor, Uti Nwachukwu, has been very popular for a very long time now. The energetic and charismatic socialite will be 40 years old on August 3rd this year.
3. Darey
Nigerian singer Darey Art Alade has been responsible for a slew of hits, including Not The Girl, Sisi Eko, Pray For Me, and more. On the 9th of February this year, Darey will also be clock 40 years old this year.
4. Ebuka Obi-Uchendu
Our beloved Big Brother Naija host, Ebuka Obi-Uchendu, will turn 40 on July 14th this year.
5. Slimcase
Oluwafemi Oladapo, better known as Slimcase, is a singer, songwriter, hype man, and actor, popular for his songs including Naija Issa Goal, Issa Banger, and more. Slimcase will clock 40 on the 22nd of August this year.
6. Osita Iheme
Nigerian actor Osita Iheme is most notable for playing the classic role of Pawpaw in the classic Nollywood movie, Aki and Pawpaw. Osita is one of Nigeria's finest and most recognizable actors. On February the 20th of this year, the funny man will be celebrating 40 years of life on this planet.