4 Nigerian Celebrities Who Rose To Fame Without Singing, Acting or Participating in Reality TV shows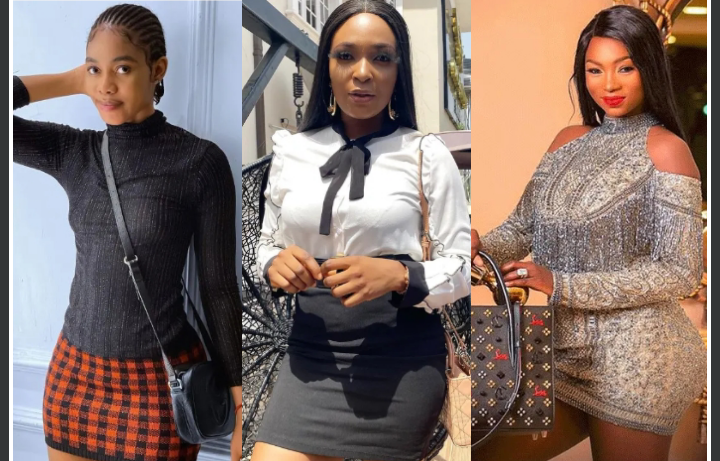 It is the prospect that people rise to fame and become popular if they engage in music, comedy, acting movies and participating in a reality Tv show.
Here are some people who have defiled this ideology and risen to fame through incredible means.
#1) Jane Mena:
Jane Mena, who is an Instagram talented dancer has amassed fame for having to twerk regularly. Her fans anticipate this as she does her enterprise in a very wonderful way.
The dancer had attracted a lot of fans and followers and even she now influences a lot of brands as their ambassador.
#2) Blessing CEO:
Blessing Okoro popularly known as Blessing CEO rose to fame as a controversial relationship therapist.
She always comes out with very outstanding thoughts on relationship issues.
Her thoughts concerning relationships seem to be of great interest to a lot of people.
She has therefore amassed fame and popularity for the reason of having to always engage her fans regularly with relationship issues in their blunt form.
Popular Kanyamata seller, Jaruma had risen to fame after her peculiar way of advertising her products.
Despite her franchise is one that faces a lot of criticism, misconception and abuse by social media users the Kanyamata seller had relentlessly advertised her products not minding.
#4) Pretty Mike:
Pretty Mike is a Lagos Socialite who rose to fame for his unique and outstanding way of giving the media content and things to talk about.
He is known for his grand appearance and entrance to occasions and events.
On one occasion he took pregnant women for a wedding invite, on another occasion he took Baby mamas and another occasion he was following suit to an occasion by a native doctor.
He has amassed a lot of fans as people always anticipate his stories and highlight.