22 Nollywood Actors Who Usually Act Typecast Roles In Movies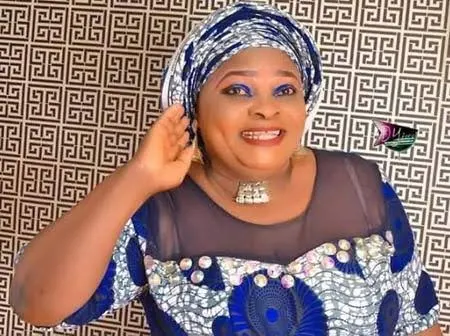 Nollywood is an industry that can boast of many talented professionals who are talented, which is why it can be heart-wrenching seeing talented and gifted acts waste away playing one role over and over again, thereby limiting such individual. One would imagine it shouldn't be difficult for a good actor to imitate or have diverse roles in different movies.
Below are some of the Nollywood actors who have typecast roles in movies.
1. Kudirat Soremi aka Mama No Network
Kudirat Soremi is a Nigerian comic actress and producer popularly known as "Mama No Network". She is the wife of the popular Nigerian comic actor Chief Soremi Adeola popularly called 'Lanko Omo Oba Dubai'. Kudirat Soremi (Mama No Network) was born on April 25 in Ogun State. The comic actress is a native of Olisa in Ijebu Ode, Ogun State
The actress is popularly known for playing the role of a character with partial deafness which earned her the nickname 'Mama No Network'. She has been able to warm the heart of many Yoruba movie lovers with this hilarious act of hers and garnered a generous fandom for herself. She portrays the character so well that there have been questions about whether the actress is truly living with the condition.
Kudirat Soremi who has been in the movie industry for about 20 years explained that her first time playing the role of someone suffering from partial deafness was in the movie Aginju Iberu which was produced by Tope Egbeji.
Kudirat Soremi (Mama No Network) revealed that she decided to stick to the role after she featured in the movie 'Lagos to Benin', playing the same role. The movie which was produced by veteran Nigerian actor Bolaji Amusan, popularly called Mr. Latin, shot Mama No Network into limelight.
2. Alex Usifo
Alex Usifo is a famous Nollywood actor, director, producer, investor, entrepreneur and a philanthropist. He was born on 16th April 1953 in Lagos State. Lovers of English/Igbo Nollywood movies are familiar with this veteran. Alex Usifo will always be remembered in Nollywood as a great ritualist in his movie roles.
Usifo is a creative actor that talks calmly,gradually and with full courage. He also rarely smiles in his movies as he usually takes on a serious face. He has been away from the screens for quite a long while.
3. Kunle Makinde Adetokunbo aka Dejo Tunfulu
Kunle Makinde Adetokunbo hails from Abeokuta in Ogun State, he was born on 31st of May, 1972 in Idumota, Lagos State. He is a prominent Yoruba comic actor, writer, and producer.
He is popularly known as Dejo Tunfulu, a name he got from his comic roles in movies, often as a stammerer and imbecile. Very few people can act this role efficiently and he is at the top of that list. He plays this role so well that it almost seems unbelievable that he isn't really an imbecile off screen.
He shot into limelight for his role in the movie titled: "Omo Oran", featuring the veteran actor Fatai Adetayo (Lalude). Dejo may no longer be as prominent as he used to be in movies those days, but he remains unforgettable.
4. Adebayo Salami aka Oga Bello

When you call the veterans still in the game, Oga Bello is one of those that can confidently answer.

Getting the name 'Oga Bello' in the now rested 'village headmaster', Salami has produced another scion in his like in the industry, Femi Adebayo. Oga Bello has always acted the role of a rich man, rich uncle or 'sugar daddy' in films.
Though the 68-year old has picked up few roles as a poor man like in the film Omo Ghetto, one would see that he best fits in the big man character he has always acted.
5. Pete Edochie
Called a legend, 74-year old Pete Edochie is an actor that is well respected in the showbiz circuit in Nigeria. He is perceived as the wisest man in Nollywood. His 'punchline' proverbs cause sleepless nights to his enemies. He reads his lines slowly, and let's it sink in.

In most of his Nollywood appearances, Pete Edochie can 'kill a whole village from his backyard with his profound proverbs'. Since his days in Things Fall Apart where he acted Okwonkwo, Pete has become big in the game.

One thing is very certain, when you see him in movies; he can never be physically beaten. Even if he plays a downtrodden character, he can never be clapped, beaten, or bodily maltreated. He's role is usually that of a serious and wise man.
6. Olaniyi Afonja aka Sanyeri & Adekola Tijjani aka Kamilu Kompo
Olaniyi Afonja also known as Sanyeri, Ambali, Dadubule and Opa Okan is a Yoruba Nollywood comedian, actor, writer, and producer. He hails from Oyo State and was born 14th October, 1974. In 1992, after completing his secondary school education, Sanyeri joined the Prince Seyi Adeoye theatre group. There he met with Adekola Tijjani aka Kamilu Kompo who went on to become his 'twin' in many Yoruba movies.
In 1996, Olaniyi Afonja "Sanyeri" and his friend Adekola Tijjani "Kamilu Kompo" left Oyo and moved to Lagos to further their acting career. They were opportuned to advance from Floor Show to home video movies.
Adekola Tijani also known as Kamilu Kompo, Muniru, Golugo is an accomplished Nollywood actor, writer, producer and director. He hails from Oyo State and was born on the 1st of May, 1975. He is also a comedian, stage performer, and events MC. In 2009, he produced the Yoruba comedy movie titled Kamilu Kompo and it turned out to be a huge success, the movie title quickly became one of his aliases. He owns dek films chamber, a division of Adekola Tijani films. Sanyeri and Kamilu Kompo both play cliché roles. They are more vested into comic scenes and rearly play 'serious' roles.
7. Ganiu Nofiu aka Alapinni Oosa
Ganiu Nofiu also known as Alapinni is a Nigerian veteran actor, who has starred in several Nollywood Yoruba movies.
He is very talented and mostly plays the role of herbalist in yoruba movies, a role he does so well. He has a really funny way of interpreting his roles and despite making some really funny statements, he rarely laughs. He just maintains a straight face which makes it funnier.
Some of the films he has featured include Bolode Oku, Omo Abore, Gongo Aso, just to mention a few.
8. Peter Fatomilola
Peter Fatomilola is a Nigerian dramatist, lecturer, film actor, poet and prolific playwright. The actor is known for his unique knowledge of herbs and the Yoruba tradition. Fatomilola often plays the role of an herbalist or Ifa priest in movies and he once revealed in an interview that these roles actually mirror who he is in reality. Peter Fatomilola was born on the 16th of January, 1946 at Ifisin Ekiti in Ido Osi, Ekiti State.
Fatomilola stated that his father, Chief Abraham Ojo Fatomilola was the Olu Awo of his town (head of the herbalists).
His background as the son of an Ifa Priest has influenced a lot of his Nollywood roles. Fatomilola joined the Olokun Theatre group in 1967. He was under the tutelage of the late Professor Ola Rotimi, a renowned dramatist and prolific playwright at the Obafemi Awolowo University.
He revealed that he also trained under Professor Wole Soyinka for 10 years. Also, he learnt some aspect of Yoruba oral literature from Professor Wande Abimbola.
The actor was a member of the academic staff of Obafemi Awolowo University where he received a Bachelor of Arts degree in Theatre Arts in 1978. Fatomilola was the first ever Papa Ajasco in the comedy movie produced by Wale Adenuga.
9. Anayo Modestus Onyekwere aka Kanayo O. Kanayo
The name Kanayo O. Kanayo is a name that rings a familiar bell for any lover of Nollywood. The actor has paid his dues in the Nigerian film industry being one of the most celebrated screen stars around. Once you see Kanayo O. Kanayo in any movie, then you are sure that death, excess money and tears are a must. There is absolutely no movie where he ends up as a poor man. He must find a way to 'blow' by killing anyone available through blood ritual.
The actor who is famed for his role as an occultist in many films has been stereotyped in light of the role he acts, with many believing that he is indeed into occult practices in reality.
Although the actor cum politician and lawyer has vehemently denied being an occultist in real life, many of his followers believe otherwise because of how well he acts his roles. In 2006 he won the African Movie Academy Award for Best Actor in a Leading Role for his performance in the movie Family Battle. Kanayo In 1992 made his debut movie appearance in the film Living in Bondage. He has starred in over 100 films. He was born March 1,1962 to an Igbo father and Yoruba mother.
10. Tajudeen Oyewole aka Abija Wara bi ekun
Alhaji Tajudeen Oyewole is a veteran Yoruba actor popularly known as Abija Wara Bi Ekun, born in Osogbo in October 25, 1957.
Abija is the dare devil actor in the film, robed in charm- riddled costume, horn in hand, as he use to command fire and brimstone on his perceived enemies.
Infact, he was the  'enfant terrible', the nemesis of wicked people in most Yoruba movies of those days. Abija is popularly known for his war movies and the first actor to ever receive calls without a phone or SIM card, but simply through the wind.
11. James Ikechukwu Esomugha aka Jim Iyke
Nollywood sweetheart Jim Iyke is not just an actor, but an entrepreneur and Nigerian media personality who began his acting career in 2001. He became prominent in Nollywood for his roles either as a drug addict, Yankee returnee with an accent, a bully, spoilt bad guy, or an arrogant Cassanova.
It is evident that when you watch most of his movies, he is seen acting the same tough, hard-hitting, frowning guy.

Jim was recently in the news for beating fellow actor Uche Maduagwu. Although Jim has revealed the fight was staged in a bid to promote his new movie.
12. Fatai Adekunle Adetayo Odua , aka Lalude
Fatai Adekunle, also known as Lalude is another household name in the Yoruba movie industry, particularly the epic movie genre.
He started acting in the year 1970, when he in primary 2. He got the name 'Lalude' when he acted in the film Ogbori Elemosho.

Lalude conveniently acts the role of a warlord, wicked herbalist or powerful traditionalist. Matter of fact, if 'jazz' is not involved, Lalude would not be in the Yoruba movie!.
13. Iretiola Doyle
Iretiola Doyle is an accomplished writer, actor, producer and presenter, who is famous for her roles as a rich, high-class, arrogant and independent societal woman, mum or mother-in-law.

She fits into the role so well it's almost impossible to picture her in rags in a movie.
Ireti began her career in the entertainment industry in the 90s and over time, has horned her skills in stage, television, film and print works.
14. Fausat Balogun aka Madam Saje
Fausat Balogun is a Nollywood actress who stars majorly in Yoruba movies. She starred as Mama Saje in a 1990 television series titled Erin Kee Kee. Madam Saje is famous in movies for acting motherly roles either as a mother or mother-in-law.

She also plays the roles of a high-class society woman with fame, riches and influence. She is often paired with Odunlade Adekola to act as his mother in movies that it's difficult to tell that she isn't his mother in real life. Usually, her roles are pleasant, warm and loving except on a few occasions when she acts otherwise.
Recall, there was a Yoruba movie that generated a lot of reaction from Nigerians where she played the role of a doctor. She acted suitably but many viewers couldn't just wrap their heads around her not playing the role of a rich mother or mother-in-law.
15. Rukayat Soliu Lawal aka Iya'badan
Rukayat Soliu Lawal popularly known as Iya Ibadan Sneh is an established Nollywood actress, writer, and producer.

She was born and bred in Ibadan, Oyo State. She is known for her role as Adijat in Irinajo Eda (2016) and for producing the Yoruba movie titled Oledarun (2012). Iyabadan also plays typecast roles in the Yoruba movie industry that it's almost unbelievable that she can do well in other roles.

She usually plays the role of a 'slow-witted housemaid' or a cook with a very sharp tongue. Atimes it looks unnatural seeing her play other roles.
16. Idowu Adenekan aka Oluwo
Idowu Adenekan is one of the veteran Yoruba actor, who is popular and very talented for his herbalist role in movies.
It was the role that shot him to limelight many years ago after playing many roles in different movies.

Idowu Adenekan is a son of the late Chief Nasirudeen Ojebiyi Araba of Iranwo, Abeokuta.
17. Kelvin Ngozi Ikeduba
Kelvin Ngozi Ikeduba popularly known as Kelvin Ikeduba is a famous actor, model and a television personality.

He is a popular Nollywood 'bad guy' who is famous for his roles both in English and Yoruba as a cultist, thief, tout, bully and villain.

In 2014, Kelvin won the award for Best Cross Over Actor at the Yoruba Movie Academy Awards (YMAA).
18. Ojo Arowosafe aka Fadeyi Oloro
Ojo Arowosafe is also a veteran actor in Yoruba film industry, he is also known as Fadeyi Olori. He was born on the 15th of September, 1957 in Ekiti State.
He used to act with late Aworo, years back as they were very close. They acted movies together like Arelu, Yanponyanrin, among others. Fadeyi Oloro was quite popular in the 80s and 90s for his role as a wicked herbalist in movies.

He used to paint his face and neck pure black so much that most viewers couldn't recognize his real face. He was recently in the news seeking for financial help from Nigerians due to his ill health.
19. Patience Ozokwor aka Mama G
63-year-old Nigerian actress also known as Mama G became known for playing the role of the wicked mother, mother-in-law or wife.

Patience Ozokwor is the mother-in-law every new bride, both in Nollywood and in real life prays not to have. God help the bride if, after one year of marriage, she refuses to get pregnant. Patience will make sure she makes her home a living hell. Patience and wickedness in Nollywood are like bread and butter.
Whenever the name of this award-winning actress pops up, the first thing that comes to mind is the image of an evil woman who derives pleasure in physically intimidating and spiritually manipulating her victims irrespective of the role. It can't be denied that she plays the role to perfection.
20. Sola Sobowale aka Toyin Tomato
Notable actress, Sola Sobowale also known as Toyin Tomato is a known face who has been in the industry for decades.

She is famous for playing the role of a 'no-nonsense', hot-tempered woman who cannot condone rivalry and a high-ranking area mama, who commands respect from her followers. Sola started her career with the movie Suara the tailor. Thereafter, she was featured in the Village Headmaster, Mirror in the Sun, and had her big break with Oh Father, Oh Daughter; a Super Story drama series where she bagged the name 'Toyin Tomato'.
Recently in the film titled King of boys, she played the stereotyped role of Eniola Salami who is a powerful businesswoman and influential political figure.
21. Margaret Bandele Olayinka aka Iya Gbonkan
Iya Gbonkan is a household name when it comes to people who are familiar with Yoruba movies. From being the wicked leader of the occult to the terrifying mother who kills and sucks the blood of her own children in movies, Iya Gbonkan's delivery of her special roles has remained intriguing and daring till today.
Before she started typecast roles, she featured in minor role until she was finally promoted into a supporting role and eventually discovered her major talent; acting the role of a wicked mother and witch.
In fact, not to sugarcoat words, the mere sight of the grand leader of the underworld mothers as the character of Iya Gbonkan projects most times, would give an audience nightmare for days.