10 Nigerian Celebrities Who Look Gorgeous Without Makeup (See Photos)
Apart from money and 'cucumber', ask any Nigerian woman what she loves most in this world and she will tell you makeup. Over the years makeup has been their best friend especially on days when they need to hide a pimple before their date or banish a blemish. However, there are also those people who are very well blessed to easily pull up a bare face and still look amazing.
No makeup, no problem these 10 Nigerian celebrities without makeup show how beautiful it is to be natural.
Are you one of those ladies who feel naked and less confident without makeup? Read on as this post features 10 Nigerian celebrities still look gorgeous without any contour, eye-liner, cheek rose, yadda yadda yadda
Nigerian Celebrities Without Makeup
Simi
On days when she isn't in the limelight, Simi prefers to wash off her makeup and wear basic clothes. And even as she does, she looks gorgeous and comfortable revealing her natural skin
Tiwa Savage
While people usually find Tiwa Savage with heaps of makeup, she actually stuns even with a bare face. Tiwa can live without her makeup artists. In fact, she's a natural beauty who can really pull off no-makeup selfies.
Omotola Jalade
Another celebrity who is blessed with a naturally beautiful look. She has a gorgeous complexion that makeup actually becomes a distraction.
Genvieve Nnaji
Are you a fan of Genevieve? You'll be in for a major surprise to see how great she looks without makeup.
Yemi Alade
Yemi Alade is a celebrity who looks gorgeous right after a shower. She is blessed with brown skin, charming eyes, and a spotless face.
Chindinma
One of the celebrities who really looks comfortable without makeup. Oftentimes, she is caught in pictures without a hint of cosmetics. Not only that, Chindinma is so pretty with her natural look that she actually looks less gorgeous with makeup on.
Mercy Aigbe
Mercy doesn't mind to be caught without makeup. Mercy easily looks like she just stepped off the pages of a magazine without using any makeup at all!
Annie Idibia
No makeup, still gorgeous. Annie Idibia is a true African queen.
Angela Okorie
One of the gorgeous Nollywood celebrities, Angela Okorie is an absolute stunner and looks really sexy even without makeup.
Regina Daniels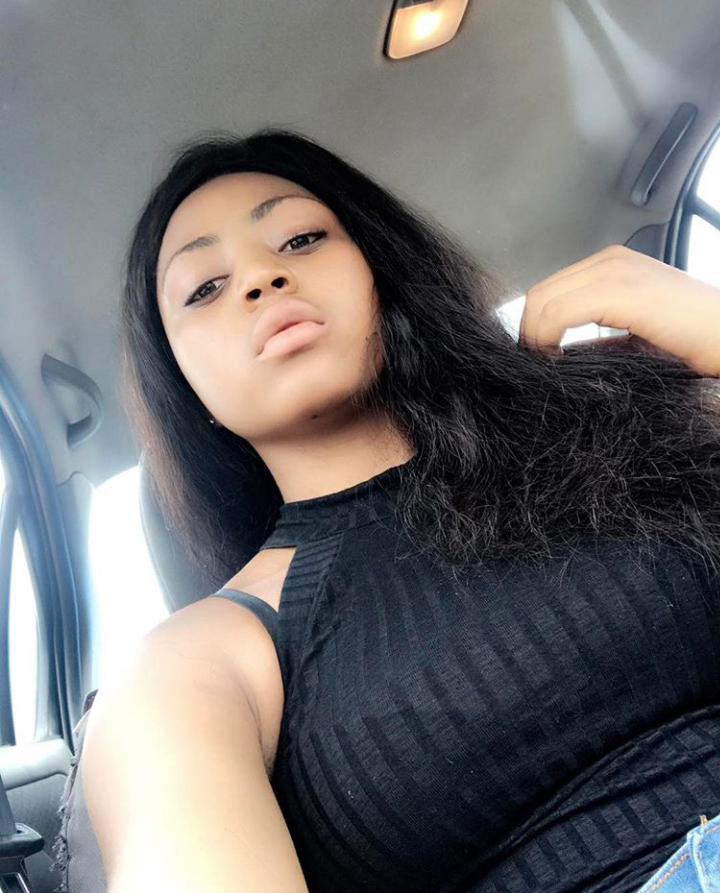 Just like Angela Okorie, Regina Daniels is a multi-talented beauty who is very effective as an actres. With a fresh look, Regina Daniels shows great confidence in her own skin. Her "I woke up like this" selfies is a clear sign that any woman can look amazing without having to use makeup.