10 Nigerian Celebrities Who Are Lawyers In Real Life (Photos)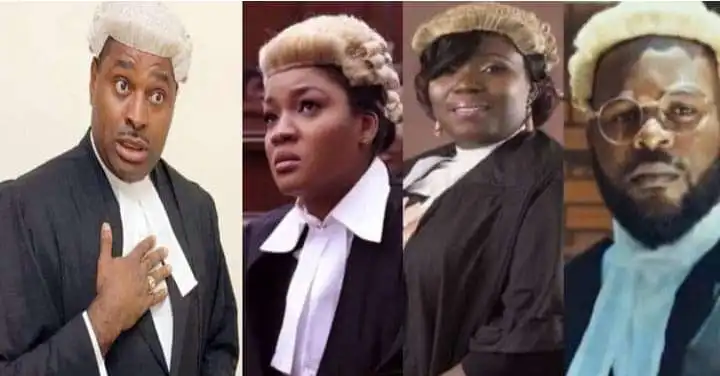 As if hit songs, the movie, and the fashion industry were not enough to show how accomplished these stars are, these Nigerian celebrities also graduated from law school. Today, Naijmobile presents 10 famous Nigerian celebrities who also have law degrees.
Nigerian Celebrities With Law Degrees
1. Richard Mofe Damijo
Richard Mofe Damijo popularly known as RMD is a talented Nigerian actor and former commissioner of culture and tourism in Delta State. Richard Mofe Damijo had is first degree in Theatre art from the University of Benin after making a significant impact in Nollywood RMD went back to the university (University of Lagos) in 1997 to study law. He earned a degree in law to fulfill is mother's long-life wish for her son to become a lawyer.
2. Lepacious Bose
Lepacious Bose is a popular Nigerian comedian and actress. When she was young, she had always dreamed of being an actress so she studied Theatre art in the Univesity of Ibadan against her father's will. Some years after graduation, she went back to study law in order to be on her father's good book who she refers to as her hero. She was called to bar in 2010.