10 Beautiful Nollywood Actresses That Attended University Of Ibadan (Photos)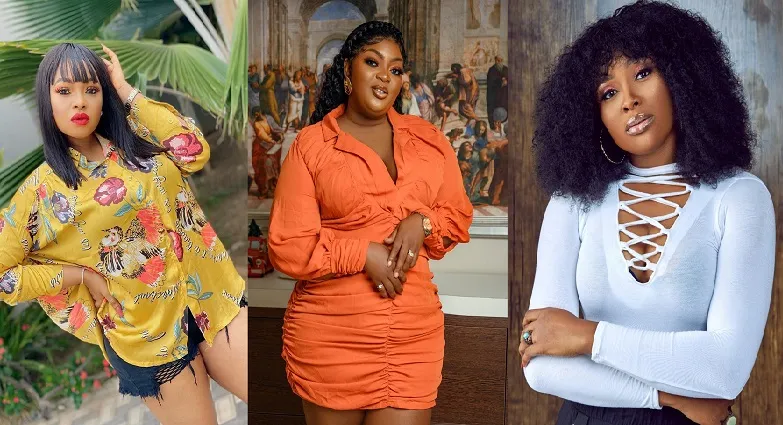 The University of Ibadan is a public research university in Ibadan, Nigeria. The university was founded in 1948 as University College Ibadan, one of many colleges within University of London. It became an independent university in 1963 and is the oldest degree awarding institution in Nigeria.
In this article, I will be sharing with you 10 Nollywood Actresses That attended the institution:
1. Ene Oloja
Born in 1957, Ene Oloja is a graduate of Theatre Arts from the University of Ibadan. Having started her acting career at the age of five with a nativity play and starring in the yearly school plays all through her early and teenage years, she was bent on pursuing a career so dear to her heart.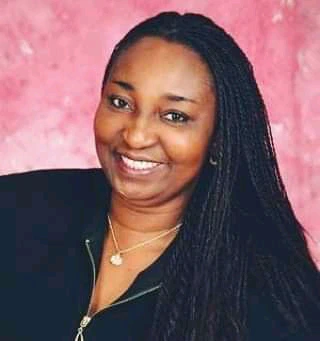 Her success and national recognition commenced in 1980 with the unprecedented production of Cock-Crow At Dawn, the first drama serial on Nigerian Network Television (NTA) of its kind that lasted eight years. She acted in other soap operas; produced and directed a number of made-for-television movies; scripted for TV drama serials and soaps; and represented Nigeria in several international festivals of television and theatre.
Ene won several national and international awards for her role in Cock-Crow At Dawn as an actress and script writer. She won awards for her directorial ventures, and blazed the trail for the blooming of Nollywood.
She relocated to the United States in 1991 where she has resided since. In addition to quietly raising her pride and joy, her son St. Jermaine Ene and four others put together the thought provoking theatre production Echoes from the Diaspora in 1993, dealing with the immigration experiences of Black people from the Diaspora, staged in NYC and New Jersey.
Ene Oloja is a veteran actress both on stage and on film; a versatile media practitioner; brilliant and academically well accomplished. She is highly respected by her Nigerian fans and lovingly referred to as 'The Doyen' and 'Mother' of acting in Nigeria.
2. Ayo Adesanya
Ayo Adesanya was born on the 11th of August,1969 and hails from Ijagun, Ijebu in Ogun state.
She was born to the family of late Pa Adesanya and to a mother, who is a businesswoman, she was born and bred in Ibadan, Oyo State, had her early education at the Baptist Nursery and Primary school in Ibadan and St. Annes school at Ibadan. From St. Annes, Ayo proceeded to the University of Ibadan. She had just climbed up to the second part of the programme at the Languages Arts Department of the university when she lost her father.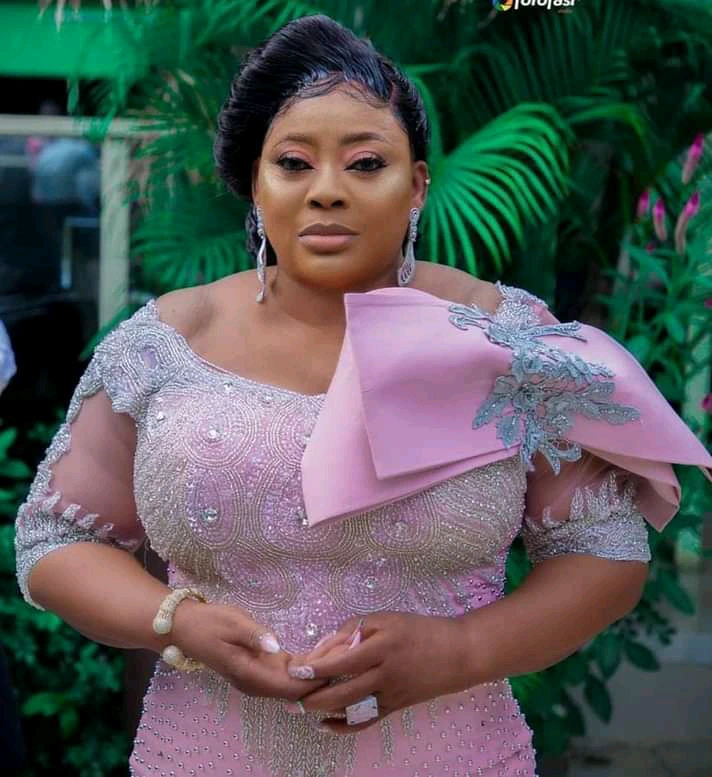 She began her career in 1996 after she completed the National Youth Service Scheme and her first appearance on television was on Tunji Bamishigbin's soap opera titled Palace. She later joined the Yoruba-language film industry, where she has featured, produced and directed several films. She also appears in English-language films.
She caught the acting bug while she was in the university. As a student, Ayo spent much of her off lecture period watching presentations and skits performed by students of the Theatre Arts Department. The actress of vast credit recalled how the likes of the actor and later day Konkere music exponent Tunji Sotimirin and the folks behind the popular 'Lafomania' comedy club enthralled her with their acts. So as each day passed, she longed for an opportunity to act. But that opportunity didn't come until sometimes in the late nineties, a few years after she graduated from the University of Ibadan. A chance ticket, which she secured to play a cameo role in that Opa Williams award-winning movie 'Onome' provided the break for the Ogun state native.
Today with over 150 movies to her creative credits amongst them 'Last Party', 'Ebu Ika', 'Captive', Out of Bounds', 'Most Wanted', Fire Dancer' and 'Dangerous Babe' starring Regina Askia and a role in the rested television soap 'Palace', Ayo has emerged a darling of the silver screen.
She sought and was reposted to Oyo State for the compulsory National Youth Service Corp (NYSC) scheme after the orientation exercise in Imo State. After the NYSC, Ayo journeyed to Lagos in search of a job as a broadcaster.
She made some efforts but ironically the first job she landed was as an actress. Back home, there was no resistance to her venturing into acting. Ayo who holds that the manner her parents brought her up particularly her mother has helped her to succeed both in career and life says she received more than the required encouragement from her mum. After Onome, she got another opportunity to star in yet another Opa William's commercially successful flicks 'Dry Leaves'.
Again that opportunity and her outing in Richard Mofe Damijo's 'Out Of Bounds' and the Yoruba movie 'Otelemuye' which she produced, provided the spark. In no time, Ayo proved her versatility on the screen. And not only did she become a darling of the home movie crowd, she instantly emerged the toast of most of the sectors substantial producers.
She was formerly married to Goriola Hassan, but now separated and also she has a son.
3. Bimbo Akintola
Bimbo Akintola is a popular Nigerian actress, known for Smoke & Mirrors (2008), Beyond the Verdict 2 (2007) and Beyond the Verdict (2007) and many more.
Akintola was born on 5 May 1970 to a father from Oyo State and a mother from Edo State. She had her primary education at Maryland Convent Private School, Maryland, Lagos State. She proceeded to Command Day Secondary School, Lagos. She earned a degree in Theater Arts from University of Ibadan.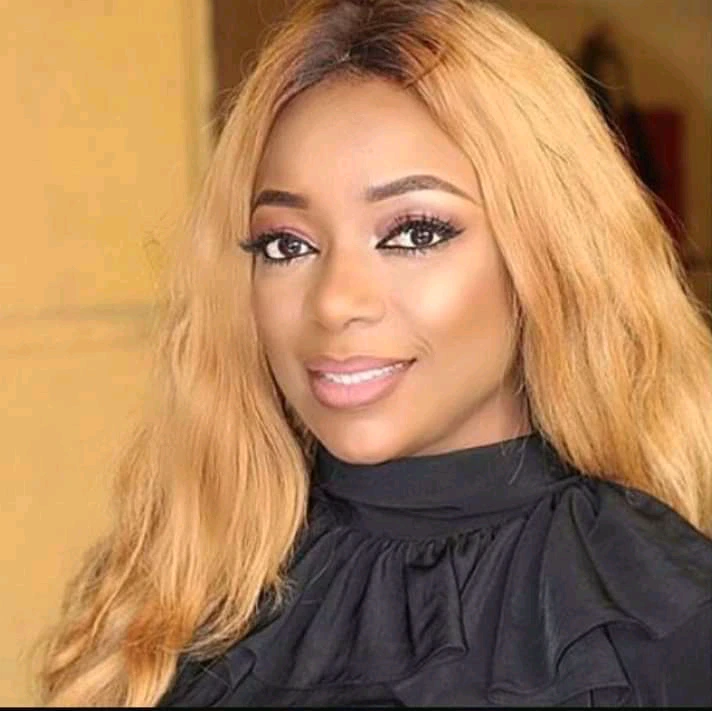 Bimbo Akintola is one of the most versatile character in the Nollywood Movie Industry and is very easy going. She is the third child of a family of six and a native of Oyo State, Nigeria. She started acting as a pupil with her peers for the school's end-of-year drama events. As she took part in more plays, her passion for acting grew and became effortless with time.
Her debut acting was when she featured in the film OWO BLOW in 1995 alongside Femi Adebayo and followed up with Out of Bounds in 1997 with Richard Mofe Damijo a movie which she was awarded the Best Actress/English Actress in Nigeria. She was nominated for Best Actress in a Leading role at the 2013 Nollywood Movies Awards.
She has also appeared in many popular movies such as The Mourning After, Out of Bounds, Diamond Ring, Dangerous Twins, 93days and 90 Days.
4. Mary Lazarus
Mary Lazarus, born May 17, 1986, is a Nigerian actress and movie producer who won the City People Movie Award for Most Promising Actress of the Year (English) at the City People Entertainment Awards in 2018 and was nominated for Best Actress in a leading role in the same year at the Best of Nollywood Awards.
Lazarus hails from Abia State in Nigeria, a southeastern geographical location of Nigeria predominantly occupied by the Igbo people of Nigeria. Lazarus is specifically from Ukwa East Local Government Area of Abia State and was born into a family of nine consisting of a mother, a father and six siblings of which she is a twin and one of the last born children of the family alongside her twin brother named Joseph.
Lazarus upon receiving both primary and secondary education and obtaining her First School Leaving Certificate and the West African Senior School Certificate respectively applied to University of Ibadan in bid to obtain a university degree. She was accepted and granted admission to study Geography in the institution where she eventually graduated with a 4.4 cumulative grade point average with a B.Sc. degree in Geography.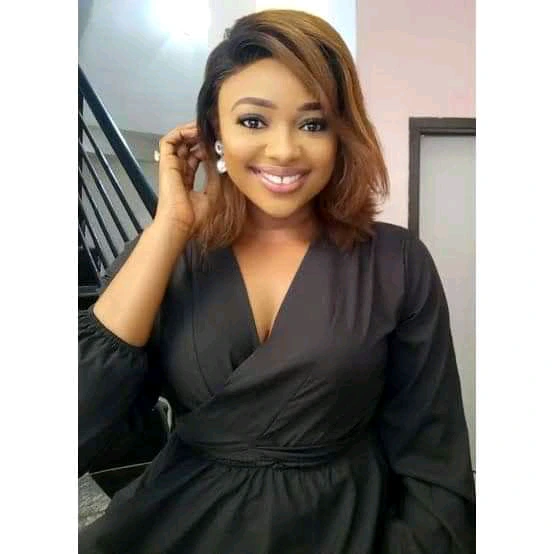 Lazarus who is predominantly known for her roles in diverse Nollywood movies debuted first as a model in 2002 before venturing into the Nigerian movie industry in 2009 with a movie titled "Waiting Years" She secured a role in the movie through the help of Gbenro Ajibade who introduced her to John Njamah, the director of the movie who eventually assigned her a role in the aforementioned movie. Lazarus made her directorial debut with a movie titled "Dance To My Beat" of which she also produced in 2017.
Lazarus as a model has made appearances in commercials by Airtel and MTN.
Lazarus, in an interview with the Vanguard print media named Nollywood veteran actresses Omotola Jalade Ekeinde and Joke Silva as her role models in the Nigerian movie industry. Lazarus in another interview with The Punch print media named American actress Kimberly Elise as one who she admires because of her extensive body of work.
Lazaarus won the City People Movie Award for Most Promising Actress of the Year (English) at the City People Entertainment Awards in 2018. She was nominated for Best Actress in a leading role at the BON awards in 2018.
Lazarus comes from a family of nine and is one of the last born children of her parents alongside her twin brother. In an interview with The Punch print media she described herself as a fun-loving person.
She has starred in several nollywood movies such as Accidental Affair (2019), Clustered Colours (2019), Homely: What Men Want (2018), Dance To My Beat (2017), The Road Not Taken II (2017), Love Lost (2017), Okafor's Law (2016), Better Than The Beginning (2015), Bad Drop (2015), Losing Control (2015), Desperate Housegirls (2013), Waiting Years (2009).
5. Khadijah Adeola Ayoade
Khadijah Adeola Ayoade was born in Nigeria on September 1, 1991. She is a nollywood actress who is best known for her performance and for having written the 2016 film Ookun in which she also played the leading role. She is also known for starring in Ayewo and Iya Ibadan.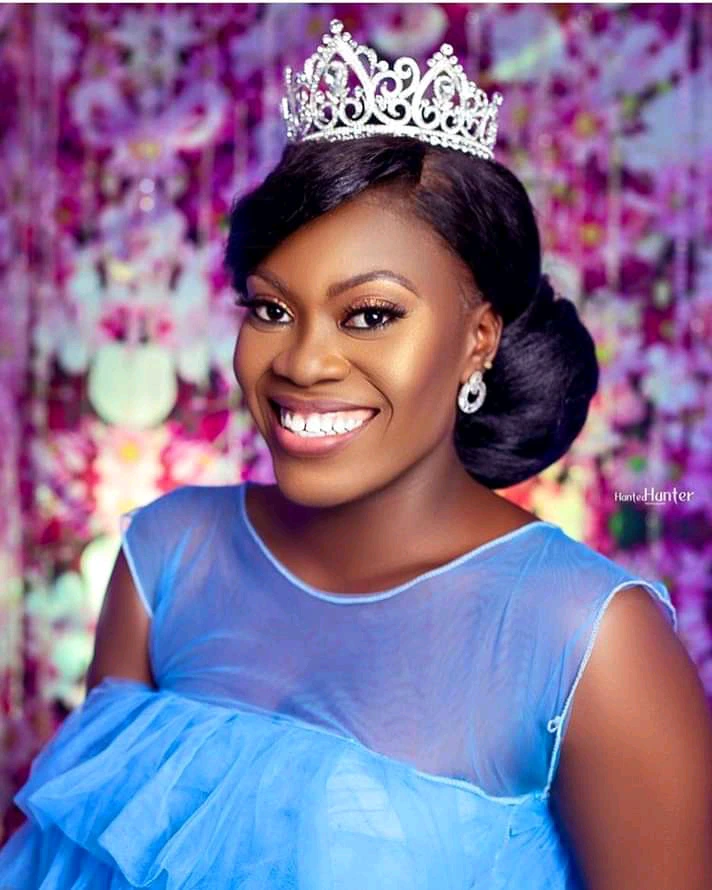 She earned her Masters Degree in Theatre Arts from the University of Ibadan. She then started her acting career in 2013 when she starred in The Reporter.
In addition to her acting, she is also a designer who specializes in fashion and toiletries through the Dijah's Store which she is the CEO for.
6. Damilola Oni
Damilola Oni is a popular Nigerian actress, movie producer and TV presenter born on May 2. She is well known as the co-host of Aajiirebi, a breakfast show alongside Bamidele Fagboyo. She came to limelight for her role as Susan in the TV series Borokini.
Damilola was jorn on May 2 and originally a native of Labiran in Ibadan, Oyo State part of Nigeria.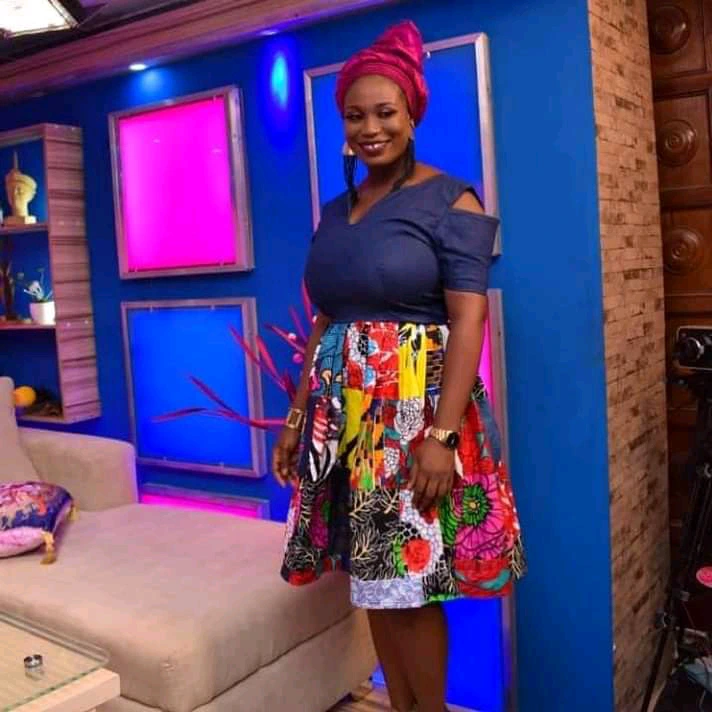 She obtained a degree in Linguistics at the University of Ibadan and of course had her NYSC programme in Enugu.
Damilola has starred in numerous movies and TV series alike. Some of which include Borokini, Panpe, Nkan Alejo, Last straw and so on.
She is also the producer of the movie Iruju – The eyes of the gods.
7. Uzo Amaka Audrey Igwe
Uzo Amaka Audrey Igwe was born on January 2, 1963 in Port Harcourt Rivers State to the family of Isaac and Patience Ene. She was the fifth of seven children and fourth of six sisters.
Amaka Igwe was writer, producer, director, entrepreneur and teacher. A pioneer of modern Nigerian TV drama and film, she hit national limelight as the writer and producer of award-winning TV soap 'Checkmate' and its offshoot 'Fuji House of Commotion'.
Amaka Igwe attended All Saints School before proceeding to Awkunanaw Girls Grammer School Awkunanaw, Enugu, where she obtained her secondary school Leaving Certificate (SSCE). She obtained an A-level certificate from Idia College Benin, Edo State.
She proceeded to study Education/Religion at the University of Ife (Now Obafemi Awolowo University OAU). Amaka Igwe obtained a Masters Degree in Library and Information Science from the University of Ibadan.
Amaka Igwe during her days at Idia College, taught people atilogwu dance as well as writing plays and songs. After graduating from School, Amaka Igwe worked with the Anambra State University of Technology as an executive director at Eida Information Systems before settling in the creative industry.
Amaka Igwe joined the MNET short celluloid film "Barbers Wisdom" as director. Since joining Nollywood Amaka Igwe has produced and directed movies like Rattle Snake, Violated and many others.
She founded BOBTV Exp. and was the founder and CEO of the Lagos mainland-based Top Radio 90.9FM station, the quality content production powerhouse, Amaka Igwe Studios and Q Entertainment Networks, and DSTV channel. In 2011, Amaka Igwe was awarded with the Nigerian National Order of MFR. In 2nd January 2020, she was posthumously honored during her 57th birthday with a Google Doddle by Google.
She has won series of awards during her career. Amaka Igwe got married to her husband Charles Igwe in April 1993, together they have three children.
Amaka Igwe died of Asthma exacerbation around 8:30pm on 28th April, 2014 in Enugu.
8. Funmi Awelewa Babalola
Funmi Awelewa Babalola is a famous Nigerian actress, movie producer, model, screen writer, fashion designer and television personality. She is popular with a movie, "Wosi Kenke."
She was born in Osun state in south western Nigeria.
Funmi holds a Bachelor's degree in Library Archival and Information Studies from the University of Ibadan.
Funmi Awelewa joined Nollywood in 2013 when she was introduced into acting by a renowned Nollywood actress, Sola Kosoko.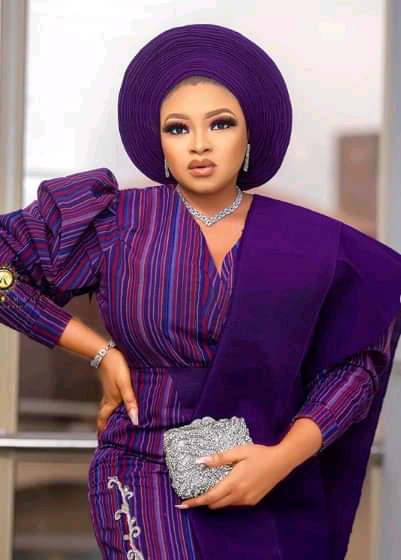 She acted her first movie which eventually gave her several roles in subsequent movies. Some of her movies include Pepeye, Wosi Kenke, Ikoko, Ere-Ola, Aderopo Ijogbon, Ebu Ika, Adalute and many others.
Funmi is also a producer and has successfully produced a number of movies including Ife O Dugba, Aromimawe among others.
Funmi is beautiful, creative, skillful and highly talented Nollywood actress known for good interpretation of roles in movies. She is liberal in accepting roles and she features in Yoruba movies. Funmi is also a fashion designer. She has produced for her co-associates in the movie industry as well as important figures in Nigeria.
9. Eniola Badmus
Eniola Badmus, born September 7, 1983, popularly known as "Gbogbo Bigz Girls", is a Nigerian film actress. She shot to limelight in 2008 after she starred in the film Jenifa.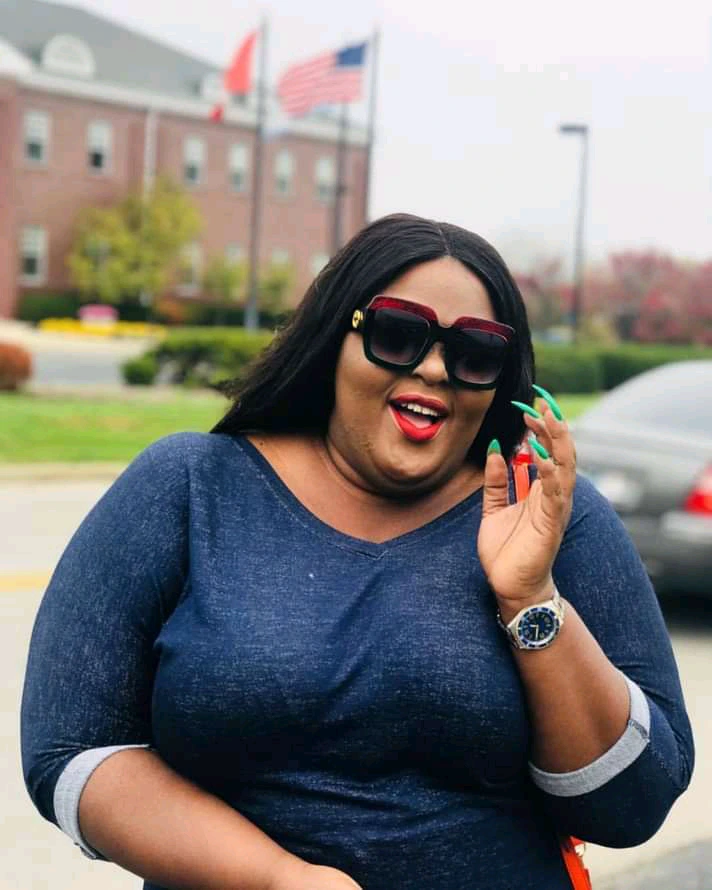 Eniola was in Ijebu Ode, a local government area of Ogun State, South-Western Nigeria where she completed her basic and secondary school education. She proceeded to the University of Ibadan where she studied Theatre Arts and then Lagos State University where she graduated with an M.Sc degree in Economics.
Eniola's career in acting professional started in the year 2000 until in 2008 when she shot to recognition upon starring in two Yoruba films titled Jenifa and Omo Ghetto. Both movies are instrumental to her rise in the Nigeria entertainment industry which has since seen her star as both lead and supporting actress in several Yoruba and English films.
10. Sola Sobowale
Sola Sobowale is not a new name in the film industry. The multi-talented Nigerian actress, screenwriter, director, and producer has won millions' hearts through her inspiring roles in different movies.
The Nollywood filmmaker has graced the screens and worked behind the scenes for over 20 years. She is a celebrated Nollywood actress with an interesting journey who has risen to fame due to her talent. She is among the most influential actresses in Nigeria and across the West African film industry.
Sola Sobowale date of birth is 26th December 1965. She was born to Joseph and Esther Olagookun in Ondo State, south-western Nigeria. Both her parents worked as teachers. Joseph was a retired principal while her mother, Esther Olagookun, a former headmistress.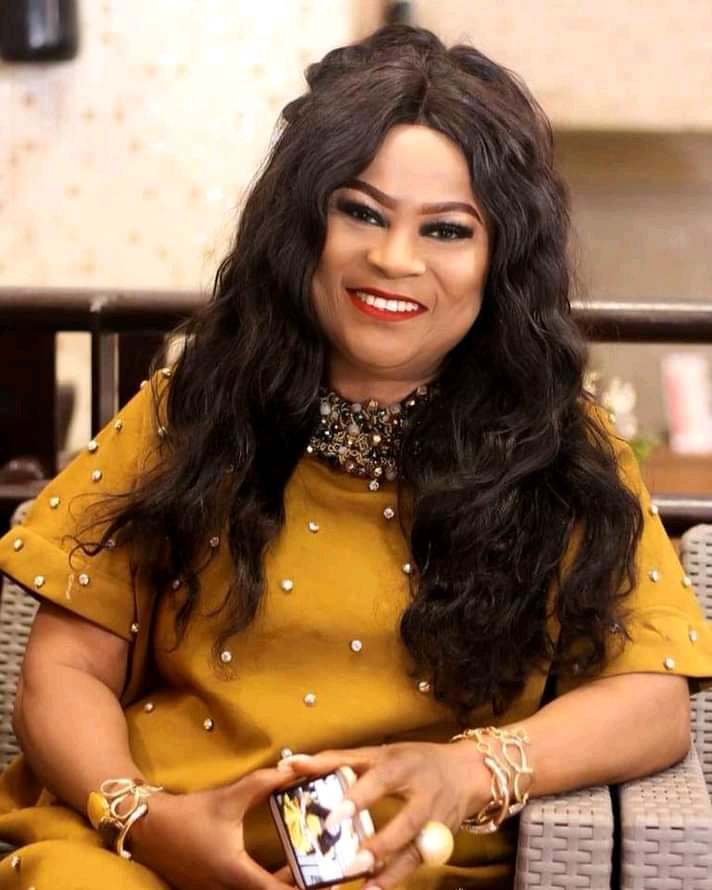 In her fifties, she is currently unarguably one of the established and long-serving actresses in Nigeria. She has been in the industry for over two decades.
The actress was raised in Ondo state. She attended primary and secondary school in the same region. She later attended the University of Ibadan where she pursued Music. Compelled by her love and passion for acting, she switched to study theatre arts and graduated with a Bachelor of Science in Theatre Arts.
Sola Sobowale debut in the industry was through the help of her brother-in-law, Tunji Oyelana. He doubled as an actor, singer and lecturer at the University of Ibadan.
Before her film and TV career, her parents wanted her to be a teacher like them. However, she disagreed. She argued that teachers were not well compensated. Tunji Oyelana convinced Sola's parents that acting is a noble profession. Later, the creative Sola Sobowale made a debut in her career as an actress.
With her brilliant performances in the movies such as Sura the Tailor, she became a household name in the Nigerian movie industry. She joined the Awada Kerikeri Group. There, her movies were evidence that she had been working on her acting skills.
Her big break came in 2001 during the premiere of the popular Nigerian TV drama series Super Story: Oh Father, Oh Daughter. Through her marvelous performance in the series, people famously refer to her as Toyin Tomato, the character she plays.
Since her debut in the film and television industry, she has starred in many movies.
Sola is married to Oludotun Sobowale, who is the former corporate executive director of EKO Hospital. The couple has 5 children, two who are a set of twins. The twins were involved in the scriptwriting of the movie, Nectar.
The actress left the film and TV industry to be with her family. She shared that she took a break so she could give her five children a good education. Sola Sobowale family currently live in the UK.